Strap yourself in, fasten your helmet, and try out FreeNAS 11.0-RC
Virtualisation for daredevils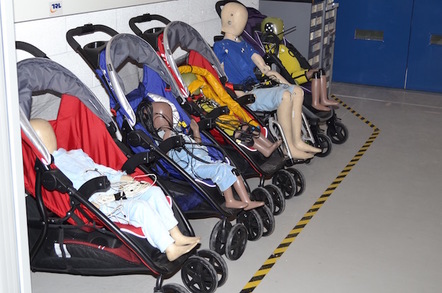 The next FreeNAS release candidate landed last week, hopefully to a better reception than the disastrous Version 10 launch in March.
As well as a host of bug-fixes, FreeNAS 11.0-RC proffers a couple of new goodies from the "loyal, dedicated, and attractive FreeNAS development team": a first-look at a UI based on Angular; and virtualisation support.
Director of engineering Kris Moore's announcement emphasises that the Angular UI is not yet feature-complete: that's slated for later this year in 11.1 or 11.2.
So as to implement the UI quickly, Moore explains that it follows the existing interface's workflows: "we've decided to try and keep most of the workflow similar for the time being and focus purely on getting the functionality brought in", he writes, with "navel-gazing" to happen once it's feature-complete.
Virtualisation should be regarded as a crash-test-dummy at this stage: "11.0 now has a VM page, allowing you to spin up your own operating systems on FreeNAS. We are actively working on this functionality, so please give it a whirl and report issues to the tracker."
At least, as RC-level code, nobody's going to be surprised by bugs, as they were after FreeNAS 10 landed in March.
More than half of the users who installed FreeNAS 10 rolled back to the version 9 series due to "general instability", so the release was downgraded to "technology preview" status. ®
Sponsored: Becoming a Pragmatic Security Leader