Speaking in Tech: Crew old and new reunited at Dell EMC World love-in
Plus: Exec fashion no-nos, the big announcements, and another superhero flick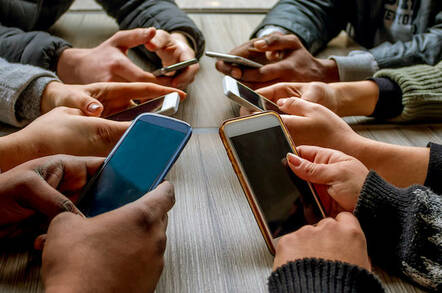 Podcast

This week the whole gang, past and present, are live in Las Vegas podcasting from Dell EMC World. Besides peeling back this week's announcements, Greg, Ed, Amy, Peter and Melissa are joined by Sarah Vela and Mark Twomey (AKA Storagezilla) to discuss changes at Dell EMC, Amazon's new toy and a quick movie review.
The details...
(0:00) The Prodigal Daughter returns
(2:04) Executive backpacks
(3:00) Dell EMC World, a different feel
(4:13) Storagezilla crashes the party
(7:52) The big announcement: Amazon Echo Show
(10:29) Dell EMC announcements
(16:04) What is IT Transformation?
(25:11) Guardians of the Galaxy Vol 2 review
(27:55) Tech escape and show highlights
(37:00) Sarah's choir
Listen with the Reg player below, or download here.
Podcast Subscriber Links
Subscribe through iTunes
Subscribe through Google
Subscribe through Stitcher
Feed URL for other podcast tools – Juice, Zune, et cetera: http://nekkidtech.libsyn.com/rss
Sponsored: What next after Netezza?