Memory biz Nantero is a right Dell raiser: IT giant flushes cash down RAM carbon nanotubes
Anything to give Optane some much-needed competition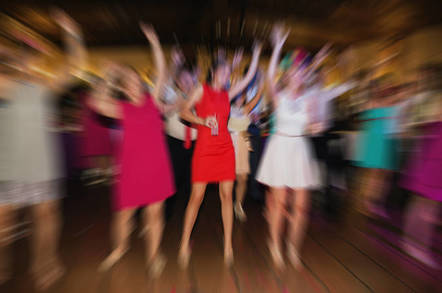 Space-age memory developer Nantero has pocketed millions in funding from Dell Technologies Capital.
Nantero's non-volatile RAM chips are built out of carbon nanotubes, and are described as a universal memory with DRAM speed, NAND non-volatility, better-than-NAND endurance and lithography-shrink prospects down to 5nm. Read more about the technology, here.
It's been some considerable time in development – 17 years – and sounds like a possibly better-than-Optane (aka 3D Xpoint) technology. Our picture of Nantero founding and funding is this:
2000 – founded
2001 – $6m A-round
2003 – $10.5m B-round
2005 – $15m C-round
2012 – $10m D-round
2015 – $31.5m E-round
2016 – $21m F-round
That's $94m total. We understood, though, that more than $110m has been plowed in, leaving $16m unaccounted for in our list.
DTC is the combined corporate investment arms of Dell and EMC, and we wondered how much was invested by DTC and when. We asked Nantero when exactly the investment was made, whether it was by the EMC or Dell investing unit, and how much was invested. Nantero spokesperson Kelly Karr declined to comment further, but did tell us: "We can say it is at least millions, but cannot say between millions and tens of millions."
So we could assume it was a single-digit millions amount. Karr added: "The total is now more than $125 million raised. We will be announcing Series G before long, which will be taking it over $130m."
OK, so now there's $31m missing from the list. And it looks like the G-round will be at least $5m; a sort of top-up amount.
How is development going? "Development is progressing very well, with multiple customers including Fujitsu, Fujitsu Foundry, and our multi-GB DDR4-compatible standalone chip at 28nm, and others," said Karr.
Bring it on, we say. Optane needs some competition because the prospect of Intel sweeping up yet more notebook/desktop and server CPU, chipset, SoC, offload processors, platform fabric, and non-volatile memory into its clutches is not good. ®
Sponsored: What next after Netezza?