Dell EMC World: 14G servers are going to be great and... that's about all we can say
At least while Intel glowers at us from the corner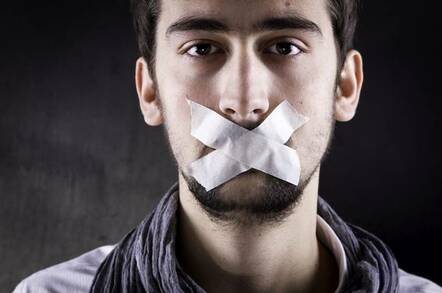 Analysis Dell EMC cannot say anything about the upcoming 14G server line because Intel has blasted it with non-disclosure agreements.
Server division president Ashley Gorakhpurwalla told us that he and other product area presidents in Dell EMC all know about the new 14G technologies but can't tell anyone.
That tells us a few things, though. One is that the 14G boxes will use processors with the new Xeon Scalable Platform with its Platinum to Bronze branding, which has just been announced. A second is that 14G is largely about new Intel chips and technology.
We're not being told model numbers, DRAM amounts, CPU types, sockets, cores, system-on-a-chip (SoC) capabilities or central processor offload chips like GPUs, FPGAs, Phis, or new non-volatile memory like Optane, or communications fabric links between these components. Which tells us that the 14G servers, being used by most of the storage hardware inside Dell EMC, depend on this Intel stuff, the CPU and ancillary chips, for the performance improvements.
14G processor
The 14G processor will be, we think, Skylake-SP (Scalable Platform), Intel's 14nm Xeon E5 v5 technology with a redesigned architecture compared to the current Haswell v3 and Broadwell v4 Xeons, using 22nm and 14nm tech, respectively. These server Xeons are due, we understand, in the second half of this year and will use the AVX-512 instruction set extension.
Intel also has Purley coming out, a server platform optimised for Skylake CPUs and Optane 3D Xpoint technology. The server platform is what carries the ancillary chips and chip-level communications fabric.
We believe the 14G servers will use the Purley platform with Skylake CPUs. They will use NVMe drives and some form of Optane 3D Xpoint memory, currently announced by Intel in DC P4800X SSD form.
Optane as memory will be supported by the Kaby Lake processors and a 200 series chipset, the follow-on to Skylake. Purley will not support Optane memory (Apache Pass).
Summing up
The Dell EMC World message is that 14G server power is coming, that it will be great but we can't tell you how much and we can't tell you why and when this will happen.
Beta test customers are checking out the new 14G servers but can't say anything about them either, it being an Intel-orchestrated conspiracy of silence.
When Intel announces its news, probably in the summer, then Dell, Cisco, HPE, Lenovo, Supermicro and the other server suppliers will blast out the same news as it relates to their products.
Thank you, Intel. ®
Sponsored: Detecting cyber attacks as a small to medium business