Foxtel emits new sueballs, this time targeting TV streamers
Australia's site blocking legislation gets another outing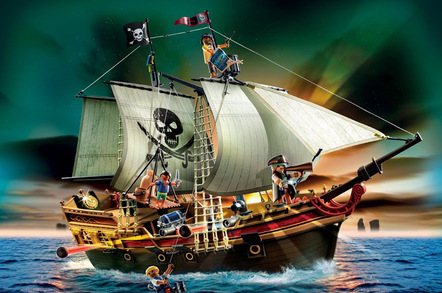 Emboldened by success, Foxtel has fired off a new round of suballs with the aim of blocking more pirate sites from Australian users.
The Australian Broadcasting Corporation says TPG, Optus, and Vocus are the respondents in a case filed late last week in the Federal Court.
Foxtel wants the ISPs to bring down the boom on the sites Yes Movies, Los Movies, Watch Series, and Project Free TV, all of which it describes as piracy sites for letting users watch TV shows in Web browsers.
A successful action would see those four services join The Pirate Bay, Torrentz, Torrent Hound and ISOHunt as sites ISPs are obliged to block.
Since the blocks are implemented at the DNS level, the filtering is trivially easy to circumvent for anyone who can read a guide to using Google's DNS, OpenDNS, or VPN software.
The government introduced its site-blocking legislation in 2015, after rights-holders lost a High Court case seeking to make ISPs hand over the details of users they believed were infringing.
In Foxtel's first case to shut down The Pirate Bay et al the company had to pay the princely sum of AU$50 per domain blocked to the country's suffering ISPs. ®
Sponsored: Practical tips for Office 365 tenant-to-tenant migration