Fake news is fake news, says Google-backed research
Claims that people derive most of their news from search are 'over-stated'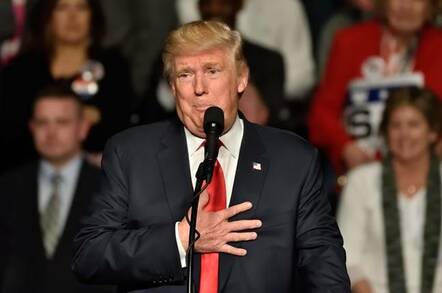 Fears the web is just one massive echo chamber, to be used for the sole purpose of confirming one's own bias, are overstated, according to research supported by Google.
Despite what some politicians argue, fake news and biased search algorithms aren't swaying public opinion, the Michigan State University research found.
News about fake news has created unjustified levels of concern, the researchers said, reporting that people used search to check facts and the validity of information found on social media or the internet.
William Dutton, director of MSU's James and Mary Quello Center in the College of Communication Arts and Sciences, and researchers from Oxford University and the University of Ottawa, conducted a survey of 14,000 internet users in seven nations: United States, Britain, France, Poland, Germany, Italy and Spain.
While there are country-specific findings, universally, concerns about internet searches undermining the quality and diversity of information accessed by citizens are unwarranted, the study found.
"The role of search in the political arena is of particular significance, as it holds the potential to support or undermine democratic processes," Dutton said.
"For example, does online search enable citizens to obtain better information about candidates for political office and issues in elections and public affairs, or do the processes underlying search bias what citizens know in ways that could distort democratic choice?"
Rather than restricting perspectives - the so-called "filter bubble" - internet users interested in politics tend to be exposed to multiple media sources, he said.
"These findings should caution governments, business and the public from over-reacting to alarmist panics."
In the United Kingdom, people use search less, placing more trust in broadcast media. ®
Sponsored: Detecting cyber attacks as a small to medium business