Seven in ten UK unis admit being duped by phishing attacks
Not so smart now, eh?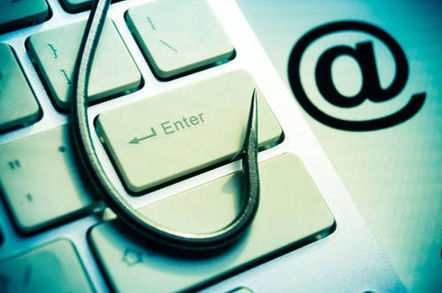 Seven in ten UK universities have admitted falling victim to a phishing attack in which an individual has been tricked into disclosing personal details via an email purporting to be from a trusted source.
The figure comes from a Freedom of Information (FoI) request by Duo Security to 70 universities across the UK, of which 51 responded. Seven universities, including those with GCHQ-certified degree courses – Oxford and Cranfield University – reported they had been targeted more than 50 times in the 12 months prior to November 2016.
The findings, released Wednesday, follow a recent warning from Action Fraud, the UK's fraud and cybercrime reporting centre, about a phishing scam specifically targeting UK university staff. The bogus email claims the recipient is due for a pay increase, before directing them to click on a link and enter financial details and university logins.
Henry Seddon, vice president EMEA for Duo Security, commented: "The challenge is that phishing attacks are increasingly sophisticated – a targeted spear phishing attack can be particularly difficult to spot – but they can ultimately compromise the security of the entire network. They open the doors to hackers, with stolen credentials, to access an organisation's system virtually undetected, posing as an authorised user. Worryingly, phishing is now the most popular way of delivering ransomware on to an organisation's network."
More details on the FOI – alongside advice on avoiding phishing attacks – can be found in a blog post by Duo Security here. ®
Sponsored: Becoming a Pragmatic Security Leader