New year, new Teradata but the 'transformation' hangover still lingers
Helped along by billion dollar-plus cash pile outside USA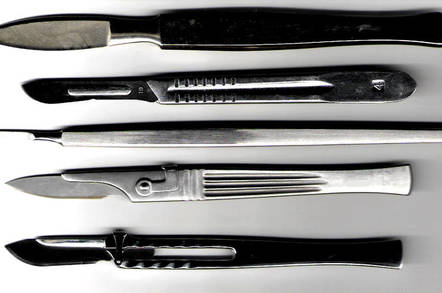 BI and data warehouser Teradata's revenues fell 10 per cent on the year from $545m to $491m in the first quarter of 2017, with a loss of $2m as the firm's recovery under new CEO Victor Lund still has a ways to go.
The firm tries to mitigate its poor results by saying revenue in the first quarter of 2016 included $34 million of revenue from the Marketing Applications business that Teradata sold on July 1, 2016. Yes, it did, but the revenue difference was $54m, $20m more.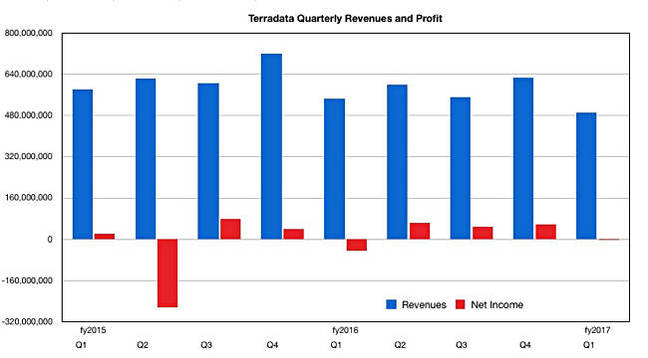 Still, the net loss a year ago was $46m, so improvement on that score has been impressive. Gross margin was 45.6 per cent, compared to 49.4 per cent a year ago. Teradata has $1.164bn in a cash pile, mostly held outside the US. That's a reassuringly useful cushion when its total debt is around $563m.
Lund said in a prepared remark: "I remain confident in our strategy and our people as we power through our business transformation." Power through indeed. He added: "Our team is focused on driving successful business outcomes for our customers and is energized about our future."
Lund is focussed on a successful business outcome for Teradata. It is converting its customers from purchasing licences to paying subscriptions, which makes future revenue estimates problematic, as the conversion rate isn't that predictable. With that in mind, revenues for the next quarter are expected to be between $510m and $530m and 13.2 per cent down on the equivalent year-ago quarter.
The company is still a work in progress and will be suffering from hard comparisons for the next three quarters, until it gets past contributions from the now sold-off Marketing Applications unit, and/or grows its business beyond them. ®