Amazon: 'Alexa, how do you fix shoddy APIs that keep breaking apps? Asking, er, for a friend'
Devs complain Skills Kit knackers their code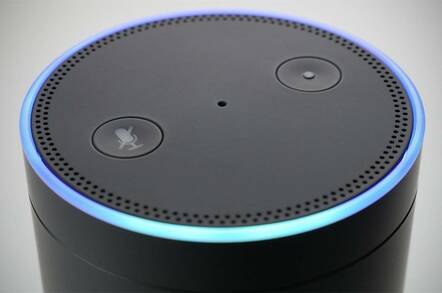 Updated Developers trying to integrate their applications with the Amazon Echo have suffered headache after headache for the past week, thanks to mystery problems with Alexa APIs.
For several days now, third-party apps have been unable to use Amazon's Skills Kit as expected, and thus are unable to receive voice commands via Alexa virtual assistants.
The Skills Kit is used by software to interact with owners of Amazon Echoes and other Alexa-connected gadgets: people talk into their Alexa gizmos and the commands or responses are passed to the Skills app, assuming the thing works. Since it's not right now, third-party apps are struggling to work with Amazon's gear.
"If a skill requires user input (for instance: 'Yes' or 'No' responses), the Echo is no longer processing them," one Reg-reading tipster told us on Tuesday.
"The most frustrating part is that Amazon broke this, and the developers (under whose name these skills are published) have no way of finding out, unless they submit their skill to a full manual test run each day."
What's worse, Amazon doesn't seem to have any fix for the problem at the ready. Support staff have been promising an update for four days, and as of yet nothing has been offered. The Register asked the internet souk for comment, but at the time of publication we have yet to hear back.
The mystery compatibility problems are not exactly a good look for Amazon, as it works to establish Alexa as a competitor to Google Home. Last year, the cyber shopping mall promised developers access to the Alexa platform, and has provided integration tools that would let them build the virtual assistant into their own apps by creating "skills" that integrate with Alexa.
Amazon has also been pouring resources into adding features to Alexa that it is also trying to open up to developers – or at least it was when the Skills Kit was working. ®
Updated to add
Amazon said on Thursday it had fixed the issue, telling El Reg: "We recently made new tools available to help with the creation and testing of skills. The new features inadvertently impacted a small number of skills."
Sponsored: Becoming a Pragmatic Security Leader