SolidFire CEO Dave Wright spins down at NetApp – for now
CTO Val Bercovici bails out completely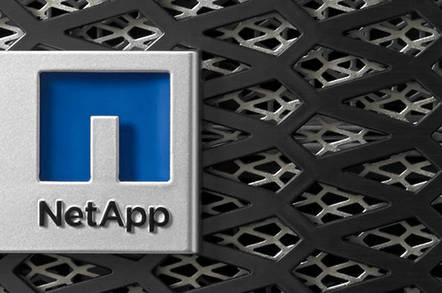 Updated SolidFire boss Dave Wright is taking a long break from work – less than eighteen months after the storage company he founded was acquired by NetApp.
In March, Wright briefed El Reg on NetApp's hyper-converged appliance development project, which is based on SolidFire tech.
Now, according to SolidFire's former chief technology officer Val Bercovici, Wright is letting go of the reins, at least for a while. We understand Wright is taking a much-deserved hiatus with the family.
Wright founded scale-out all-flash array startup SolidFire, and turned it into a concern for which NetApp paid $870m in December 2015. The SolidFire array was sold by NetApp alongside its E-Series and FAS all-flash arrays, with Wright becoming VP and GM of SolidFire within NetApp.
The E-Series flash arrays were focussed on speed, all-flash FAS on flash performance inside an ONTAP data management services environment, with SolidFire being for cloud service providers where characteristics like scale-out and its noisy neighbour-killing QoS made it attractive.
Before SolidFire, Wright was founder and CEO of Jungle Disk from 2007 to 2008, which developed cloud-based storage and backup, and then President of Jungle Disk after Rackspace bought it in October 2008. He left in December 2009 to found SolidFire. Prior to Jungle Disk he started up an engineering group at GameSpy in 1998. IGN Entertainment merged with GameSpy in 2004 and he was Chief Architect for IGN. When Fox Interactive Media bought IGN in 2005 he worked on high level architecture and design for various Fox Interactive Media properties.
Wright studied computer science at Stanford University from 1997 to 1998.
Meanwhile, Bercovici has quit NetApp, resigning this month to found a startup, Peritus.ai, aimed at using artificial intelligence in the automation of data centre support work flow activities. He has been at NetApp since 1998, becoming SolidFire CTO in February 2016. Peritus will officially launch next month.
Within NetApp the SolidFire engineers now face the possibility of being absorbed into the mainstream of NetApp development engineering; what's known as the FAS array ONTAP mothership.
The Register's storage desk can see NetApp CEO George Kurian continuing to revamp NetApp leadership as he tightens up and re-tunes its ability to execute on his strategy for the company. Wright is due to speak at the Boulder Startup week, May 15-19. He started up SolidFire in Boulder. ®
Updated to add
It'll be all Wright on the night – NetApp has confirmed Dave is taking a break from running SolidFire, and when he's back, he'll be doing something else.