IBM SoftLayer plays hardball in object storage price cuts
Cloud object storage pricing tumbling downhill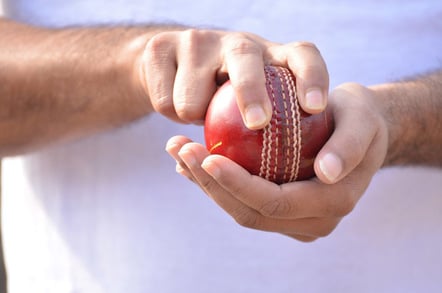 +Comment Research house 451 says the cloud price struggle has moved away from virtual machines (VMs) to object storage, and fingers IBM for initiating the round of price cutting.
This cloud object storage price decrease was started by Big Blue with SoftLayer object storage (Cleversafe) price cuts in the third 2016 quarter. Its three main competitors, Google, AWS and Microsoft followed with their own downward pricing moves.
Jean Atelsek, a 451 Digital Economics unit analyst, had a canned quote: "The big cloud providers appear to be playing an aggressive game of tit for tat, cutting object storage prices to avoid standing out as expensive. This is the first time there has been a big price war outside compute, and it reflects object storage's move into the mainstream. While price cuts are good news for cloud buyers, they are now faced with a new level of complexity when comparing providers."
Oh, poor things. Perhaps 451 can help them choose.
The 451 beanies found object storage pricing declining in every region, including a drop of 14 per cent over the past 12 months. VM cloud pricing dropped 5 per cent over the same period. They have speculated on three reasons for this:
Market maturity, leading to price cuts moving beyond compute.
Increasing cloud-native development and faith in the cloud model.
Competition to capture data migrating out of on-premises infrastructure.
The beanies reckon margins for cloud-based VMs are at least 30 per cent and suggest that this and other data suggests cloud is not a commodity yet, implying prices could fall further.
A 451 announcement said: "Analysts believe the cloud market is not highly price-sensitive at this time, although naturally, end users want to make sure they are paying a reasonable price."
Reg comment
El Reg finds this belief amazing, given Amazon's relentless AWS price-cutting with Azure following suit.
The 451'ers think databases and other cloud services will face similar pricing pressures over the next 18 months. We think that with Amazon, Google, IBM, Microsoft and Oracle battling it out to gain and retain cloud compute, storage and app service customers, prices are going to tumble a long way down. ®