Fabric maths: Pure + Cisco = end-to-end NVMe
FlashStack in pole position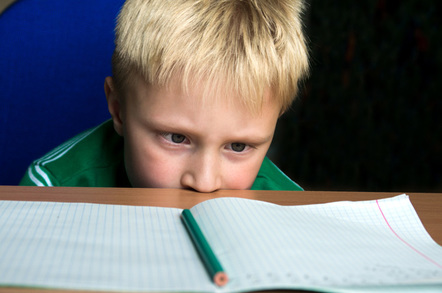 Analysis Pure and Cisco could build an end-to-end NVMe FlashStack using Pure's NVMe-using FlashArray//x and Cisco's NVMe over fabric's Fibre Channel.
There are three ingredients contributing to this window of opportunity:
Pure's FlashArray//x, which uses NVMe-accessed DirectFlash modules and an NVMe-tuned //X70 controller
Cisco UCS C-Series servers with 32Gbps HBAs
The Cisco gear supports NVMe over Fibre Channel and the Pure array supports NVMe drives. Put the two together and we have an end-to-end NVMe over fabrics system offering sub-millisecond latency to servers accessing a shared storage array.
FlashStack is the combined Cisco and Pure converged infrastructure (CI) template offering, similar in intent to the popular FlexPod CI system, built from Cisco servers and networking and NetApp storage. It is an obvious possibility that an end-to-end NVMe FlashStack reference design could be built using the three tech ingredients above.
Among the IT incumbents only Dell EMC has tried doing this with its DSSD array, which was closed down a couple of weeks ago.
Several startups are in the NVMe-over-fabrics-accessed storage array space, such as E8, Excelero, Mangstor, Pavilion Data Systems and also Apeiron with a similar access speed array using hardened Ethernet. All of these systems need RDMA over Ethernet and thus represent a new approach for existing Fibre Channel SAN users looking to upgrade to NVMe over fabrics.
A combined Cisco and Pure approach, adding NVMe to Fibre Channel, looks less of a departure from current practice.
All the main existing storage array vendors are adding NVMe drives and, eventually, NVMe over fabric access to their arrays. But while they are retrofitting NVMe drives to their arrays Pure has already done it and NVMe over Fibre Channel is suddenly sitting there, waiting to be used.
The FlashArray//x will enter GA in the third quarter. Come on, Pure and Cisco, craft an end-to-end NVMe over fabric FlashStack using it, and out-innovate every other CI supplier, including Dell EMC. Wouldn't that be a pure joy to behold? ®
Sponsored: Practical tips for Office 365 tenant-to-tenant migration