Wall St's NetApp conversion breeds limited believer
Risen from the ashes?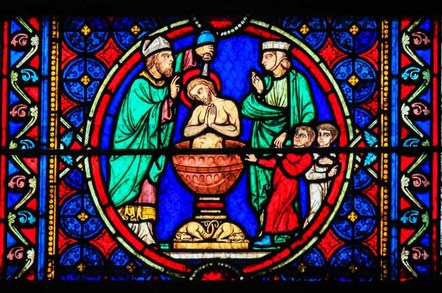 "NetApp has risen from the ashes and executed an unlikely business transformation" – at least according to one Wall Street convert.
The reason for that conversion? A recent NetApp financial analyst day, where the suits foresaw low single-digit revenue growth in the fiscal 2018-2020 period, with flat growth in external storage. In all-flash arrays NetApp said it had a $1.4bn/annum run rate, making it second to EMC, eleven consecutive quarters of triple-digit growth, and +1EB of total all-Flash capacity shipped.
It had a 2x win rate for all-flash in SAN environments vs trad FAS. It is adding a new SolidFire customer each day and displacing an EMC environment every three days. It believes less than 10 per cent of its (100,00 customer) installed base has upgraded to all-flash – so lots of growth headroom there.
In fiscal 2018, described as phase two of its transformation, NetApp will move to gross margin percentage-based sales compensation focus, reduce the number of sales people paid per bookings dollar, and expand strategic partnerships with cloud providers.
NetApp is pushing a technology/platform approach across its all-flash FAS, EF-Series, SolidFire and coming all-flash hyperconverged products. It will offer AI capabilities to its customers through a partnership with IBM's Watson.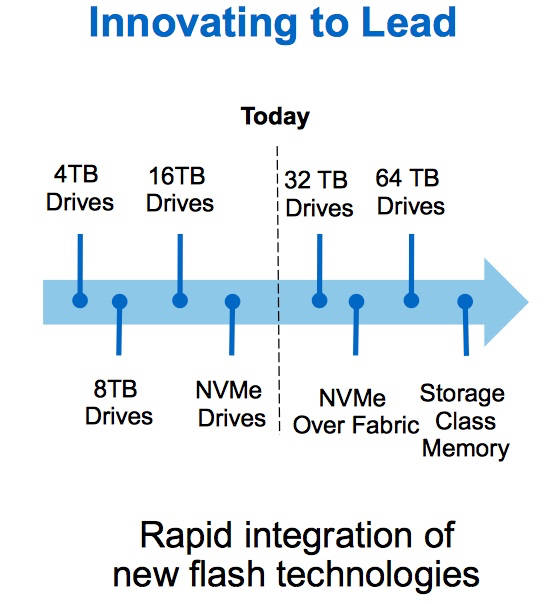 The company said it had a roadmap to 32TB and 64TB SSDs, NVMe SSDs for front-end caching, a migration to NVMe over Fabrics and storage-class memory.
Back to our Saul-like conversion moment.
William Blair analyst Jason Ader said: "Many industry participants and investors (including us) had given up on NetApp a couple of years ago."
He reckoned a transformation is now clear to see. The source of that transformation:
Revamped product portfolio (particularly in AFAs) that has stimulated a refresh cycle in the installed base.
Disruptions in the traditional competitor set, including the Dell-EMC merger and IBM's de-emphasis on traditional storage.
New management team that has optimised the cost structure and implemented better execution discipline in the organisation.
That new management team includes a new head of sales, chief financial officer, head of marketing, and chief technology officer.
According to Ader: "NetApp management believes the glut of emerging players are already starting to get weeded out and the ones remaining will be too narrow to offer the complete portfolio that customers want and need, especially for the hybrid cloud."
His worry? "Going forward, the question is can NetApp sustain its current momentum as the period of easy comparisons passes, and as big competitors such as Dell-EMC get their act together?"
NetApp's strategy is:
Upgrade installed base of over 100,000 customers.
Gain share in traditional storage against a weakening set of competitors.
Drive net new opportunities in areas such as hyper-converged and hybrid cloud.
To which Ader comments: "Notwithstanding an improved near-term outlook, we remain skeptical of NetApp's ability to be a long-term winner in a storage market continuing to face secular headwinds such as public cloud, new architectures (eg, software-defined storage), and vendor overcapacity. What could make us more constructive? Evidence of broader customer uptake of Data Fabric and positive market reception for its upcoming hyper-converged offering (expected to launch this summer)."
Every conversion has its limits, it seems. ®