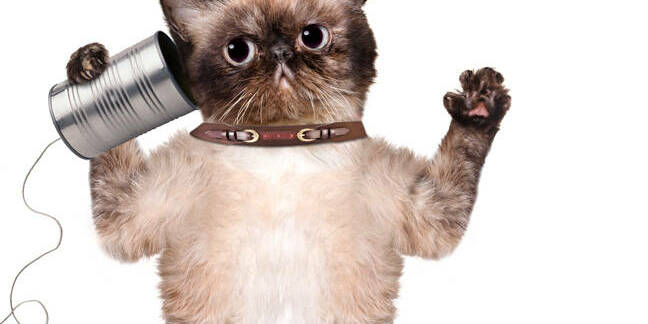 Analysis Americans may get a less Google-friendly and less-politicised regulatory regime if America's trade watchdog, the FTC, adopts responsibility for "net neutrality provisions", as reports today suggest. But under Trump, will the FTC have any teeth?
Both Politico and The Wall Street Journal report that Ajit Pai – chairman of the US comms regulator, the FCC – will shortly hand net neutrality over to the FTC, which until recently had oversight over most internet issues, including competition and consumer privacy. That intention should come as no surprise – Pai has cited the FTC as a competent authority before the FCC extended its powers, most dramatically with the reclassification of internet services in 2015, which gave it sweeping new powers.
Writing here in a dissenting opinion last year [PDF], Pai said that the model of FTC regulatory oversight "gave us an Internet economy that's the envy of the world".
As The Wall Street Journal notes, the FTC lost its powers when the FCC adopted common carrier regulations developed in the 1930s to tame the Bell telephone monopoly.
The FTC also handles consumer privacy issues – something it's likely to get stuck into comprehensively now the FCC has repealed rules on ISPs' collection and trade of their subscribers' personal data.
Pai has never said he's against "net neutrality" principles, but devoted 400 pages to explaining why he thought Title II reclassification was a bad idea for an agency traditionally concerned with subjects like spectrum interference, and nipples.
Panic in the Valley
Reddit forums and internet activists have been in a world of pain since the hurried FCC rule on ISP privacy was repealed, even though it never actually came into effect in the first place.
It made no mention of industrial-scale data slurpers Google, Microsoft or Facebook, but specifically prohibited ISPs from carrying out exactly the kind of privacy-invading tactics and flows of personal data that Google carried out.
(There's no hypocrisy like Silicon Valley hypocrisy.)
The rule came about because the FCC assumed it had acquired a privacy mandate under Title II reclassification, and Google got worried, says one critic.
"Google panicked when they realised they were an ISP. In the last few days before the new Presidency, Google wrote new privacy regulations that made sure they wouldn't be swept up too," Brett Glass, of Laramie.net, a small wireless ISP in Wyoming, told us.
Google, while it had control over the FCC, managed to put layers of rules.
In a final tumultuous final few months at the FCC, the agency sought to rip up the way the TV business operates allowing slice and dice like Google's YouTube to pick and choose content it would otherwise have to licence. Over at the Copyright Office, the Register of Copyright was reassigned, and a more Google-friendly one appointed. At least that story made the headlines. A former Google executive, Michelle K Lee, now runs the Patent Office.
"Basically it was a last-minute Google wishlist, written in case Hillary Clinton might not be the next President. So there was a rush to do Google all the favours. Fairly low on that list was the most important one for us: which was more competition. That didn't get done at all," says Glass.
Glass told us smaller ISPs who compete with Big Telco look forward to a less politicised FCC. But he says small ISPs need better wholesale access, and is wary of Pai's indulgent views on spectrum hoarding.
"Basically for there to be competition you need access to the middle mile facilities at a reasonable price. Middle mile access is priced anti-competitively by the other carriers. There was no question this was within the FCC's authorities. But it was never done. All of Google's priorities got done."
But will the FTC help smaller competitors? Don't hold your breath.
Notoriously, FTC staff found Google guilty of anti-competitive actions but a formal indictment was quashed by its FTC-appointed Commissioners. We only found that out when half of a report leaked three years later, by accident, in a large bundle of documents sent to the WSJ as part of an unrelated FoI request.
While Europe has probed Google's market dominance in several areas, since the second Obama administration the US has had an effective moratorium on investigating Google. We can only guess why. ®
Sponsored: Webcast: Simplify data protection on AWS