Twitter cofounder to sell chunk of his stock for personal reasons
Better do it quickly before the price falls further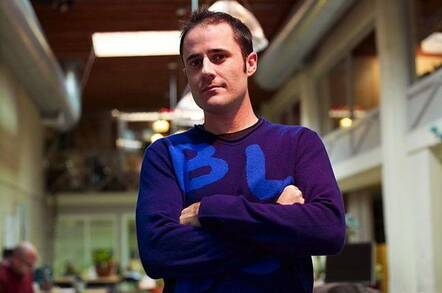 Ev Williams, the cofounder of Twitter and Medium, has revealed that he'll be selling a large chunk of his stock in the microblogging site to fund other activities.
There's nothing wrong with Twitter that prompted the selloff, he insisted, and indeed praised recent changes the firm has made. But the vast majority of his net worth is tied up in Twitter stock at the moment and he needs funds for other projects.
"After a year and a half of no selling, I have filed a new 10b5‑1 plan to liquidate a minority of my TWTR over the next year," he said on Medium. "This plan kicked in on Monday. It actually pains me to be selling at this point, but this sale is all about personal context, not company context."
Williams said a big chunk of cash would be going to his venture capital fund Obvious Ventures, which has 35 startups in its stable. These include a diamond-growing venture, political group Change.org, and supposed augmented reality groundbreaker Magic Leap.
He and his wife have also been making more charitable donations and, in the last year, investing money in political campaign contributions.
SEC filings show that so far this week, Williams has sold off around 273,000 shares and realized $4m for them. He holds a 5 per cent stake in Twitter, so there's plenty more to come, but today's announcement is no doubt meant to reassure investors that the move is nothing to worry about.
That's good, because Twitter investors have enough worries on their plate as it is. Twitter stock peaked at $69 per share shortly after its initial public offering in 2013 and it has been downhill from there. Twitter stock is currently trading at just over $14 a share. ®
Sponsored: Webcast: Why you need managed detection and response