F-Secure gobbles up Zdziarski's Little Flocker, spits it into antivirus kit
Is this the end of the road for the file system firewall app?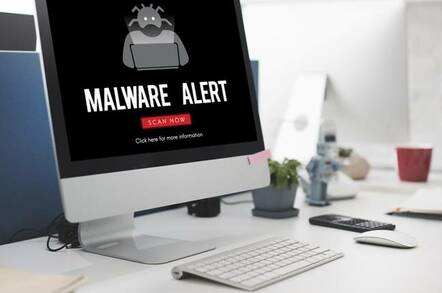 Updated F-Secure has completely absorbed Little Flocker, the macOS security tool built by computer forensics boffin Jonathan Zdziarski.
Financial terms of the deal, announced Thursday, were undisclosed. Zdziarski just recently joined Apple on its security engineering team, so the handover of the paid-for software to F-Secure makes a lot of sense.
Little Flocker acts as a file system firewall: it basically intercepts file accesses by applications and processes, and asks the user if they are OK with that. This means folks can stop errant processes, ransomware, and other malware, from meddling with documents, executables, and system data. A whitelist can be built by the user for trusted apps so their file accesses usually get through.
The software – which runs at the kernel level and can also detect microphone and webcam snooping – will be built into F-Secure's products, such as XFENCE, its Protection Service for Business, and F-Secure SAFE.
Right now, the Little Flocker website is down, and has been since just before the weekend leaving punters wondering what was going on.
The software also cannot be updated if you've already bought and installed it. We're told the tool will be available soon as a free beta as part of the XFENCE suite – so this looks like the end of the road for a standalone Little Flocker. You'll have to install F-Secure's gear to get hold of future versions, it appears.
F-Secure was not available for immediate comment. ®
Updated to add
We asked F-Secure if this is the end of Little Flocker as a standalone app. A spokesperson told us:
Yes, F-Secure will build Little Flocker's next generation security engine into its new XFENCE technology. XFENCE will complement F-Secure's existing endpoint solutions to provide advanced behavioral Mac protection for both corporate and consumer customers. F-Secure XFENCE, which will be available via a free technology beta.
So, if we want to carry on using Little Flocker, will we have to get F-Secure's entire suite?
Yes, F-Secure plans to enrich Little Flocker's core technology with its security cloud, and implement it into Protection Service for Business, a security solution with centrally managed computer, mobile and server security with integrated patch management and mobile device management. The technology will later be available to consumer customers as part of F-Secure SAFE – a multi-device security offering.