Webcam sex blackmailer faces extradition to Canada to stand trial for bullied teen's suicide
Amanda Todd's alleged tormentor already in Dutch jail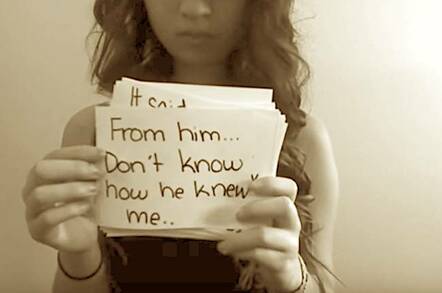 The man thought to be behind one of the most notorious cases of cyber bullying may finally face trial in Canada – after a Dutch court approved his extradition from the Netherlands.
Aydin Coban is alleged to have persuaded 15-year-old Canadian Amanda Todd to send compromising pictures of herself to him via webcam, and then demanded more from her or he would share her snaps with the world. The teen's half-naked photos were later spread across the web.
Consequently, Todd was bullied and intimidated to such a degree that in October 2012 she killed herself, and in doing so shone a spotlight on the horrifying abuse of the internet and webcams to extort young and impressionable girls.
Coban is serving 11 years behind bars in the Netherlands for online abuse and for blackmailing 34 girls under the age of 18, having been found guilty last month. The Canadian authorities are confident he also tormented Amanda Todd, who was living in British Columbia. They want him on a range of charges that stretch from extortion, to stalking, to possession of child abuse images.
The 38-year-old Dutchman persuaded and pressured dozens of girls to perform sexual acts on their webcams and then blackmailed them by threatening to send the footage to their friends and family. If they refused to post more images, he warned them he would drive them to suicide. In Amanda Todd's case, that's what she did.
Coban was arrested during a completely different fraud investigation but investigators discovered when they searched his laptop that he had approached dozens of girls in a chat room in just a few minutes, and they started inquiring further. In the lead-up to his trial, he refused to undergo a psychiatric assessment, and was ultimately jailed.
While that trial was ongoing in June last year, the Canadian authorities asked for Coban to be extradited, and a judge at the Amsterdam extradition court agreed. But the handover was held off until his Dutch court case was completed.
Now that he has been found guilty, a second judge confirmed that the extradition still holds. It is unclear however when or if that extradition will occur. He is still in a position to appeal his conviction in the Dutch courts and any extradition would require the personal approval of the Dutch justice minister.
Either way, it looks as though the blackmailer and abuser is going to spend most of the rest of his life behind bars. ®
Sponsored: Webcast: Build the next generation of your business in the public cloud