Google serves Espresso link-ups for Cloud
Chocolate Factory's SDN aims for better connections to hosted machines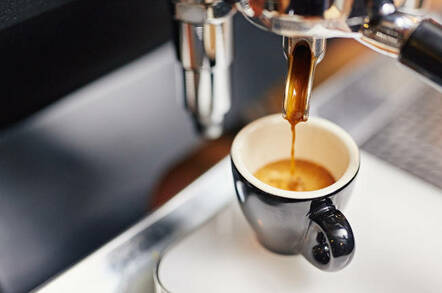 Google has released another piece of its in-house software-defined networking (SDN) system for public use on the Google Cloud service.
The Chocolate Factory said that Espresso functions as the edge-facing component of the Google network, linking its own machines up with the interconnect facilities of backbone providers and ISPs.
"Espresso extends our approach all the way to the peering edge of our network, the point where Google connects to other networks across the planet," explained Google fellow Amin Vahdat, principal engineer Ankur Jain, distinguished engineer Bikash Koley, and principal engineer Mahesh Kallahalla.
"Google has one of the largest peering surfaces in the world, exchanging information with Internet Service. However, we found that existing Internet protocols could not manage our traffic to deliver the best availability and user experience to our users across the planet."
Espresso is the latest release to come through the pipeline Google has built between the operation it uses to run its search and web services and the Google Cloud computing system. Like the Jupiter and Andromeda services, Espresso will be adapted from in-house technology to a public-facing commercial product on Cloud.
In this case, Google hopes that integrating the in-house networking architecture will allow Cloud to be able to offer improved performance and uptime by getting faster, more consistent links between customers and their VMs.
"This means we can often react to internet routing failures faster than internet routing protocols – which translates into higher availability of network services hosted on Google Cloud," explained the team.
"Unique to Google Cloud, this means that our customers' traffic can be routed around outages, whereas our competitors' will not."
The update comes as Google continues to pitch Cloud on the close ties it enjoys with the Chocolate Factory's other hosted offerings. At last month's Google Cloud Next summit, execs talked up integration with services such as AdWords and G-Suite as possible lures for companies to move to Google-branded clouds. ®