FTC accuses man of faking its news to further tech support scam
Alleged spammer targeted victims of previous fraud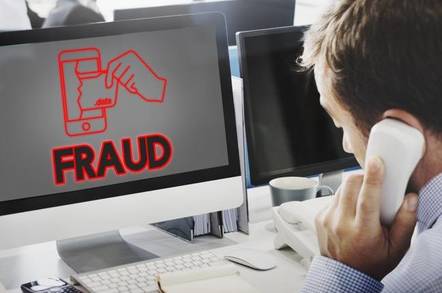 An alleged PC tech support scam that used fake news releases from the US Federal Trade Commission to make its false claims more believable has attracted the attention of the consumer watchdog agency in the form of a lawsuit.
The FTC on Monday sued Lake Worth, Florida, resident Daniel L Croft, doing business as PC Guru Tech Support or PC Guru, under the CAN-SPAM Act for deceptively marketing technical support services "by falsely representing to consumers that he is affiliated with the FTC."
According to the complaint [PDF], Croft, since at least July 2016, has been been sending unsolicited emails to people using the subject line "spyware was put on your computer." The messages claim that one of two now defunct companies, Fast Fix 123 or One Bit IT – both of which have dubious histories – placed unauthorized software on recipients' PCs.
The messages insist that the two companies have been shut down by the FTC and that PC Guru has been tasked by the agency with contacting customers to remove the supposed spyware.
The messages attempt to appear more credible by including what's presented as an FTC press release detailing legal action against Fast Fix 123 and One Bit IT. The text claims PC Guru, along with two other firms, Verindan Tech Support and OmniCare, "were selected to notify customers and remove any residual software."
The FTC says the so-called press release is fake news.
As described in court documents, PC Guru targeted those previously victimized by Fast Fix 123 or One Bit IT. By trading on supposed affiliation with the FTC, PC Guru attempted to convince message recipients to grant remote login access for the ostensible purpose of providing technical support.
After "removing" the supposed spyware at no charge, Croft allegedly attempted to sell people additional technical support services – for $200 according to one person's declaration – to eliminate a different infection.
The FTC is seeking a restraining order that forbids Croft from claiming FTC affiliation, prohibits further spamming, blocks his websites, disallows the destruction of business records, suspends his domain registrations, disconnects his phone numbers, and requires him to provide the agency with his business records.
Customer support scams have been keeping the FTC busy for years and they appear likely to continue doing so in the years to come. In 2012, the agency marked "a major international crackdown on tech support scams" by freezing the assets of six companies engaged in such behavior. ®
Sponsored: Becoming a Pragmatic Security Leader