Storage startup detaches field sales force from its nexus
Pivots away from direct sales to web download and channel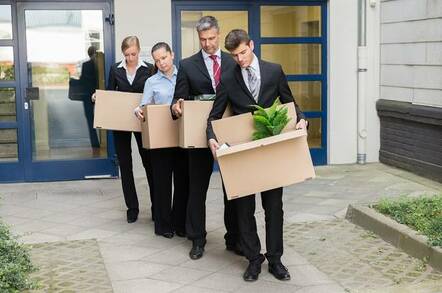 +Comment We heard that storage startup OSNEXUS had laid off its outside sales staff and pre-sales engineering staff on Tuesday.
We first met OSNEXUS last year, in February, and wrote: "OSNEXUS is a six-year-old startup making software-defined storage in the shape of QuantaStor, which is based on a grid of up to 32 nodes virtualised into a platform for ZFS, Ceph and Gluster and providing scale-out block, file and object pools of storage."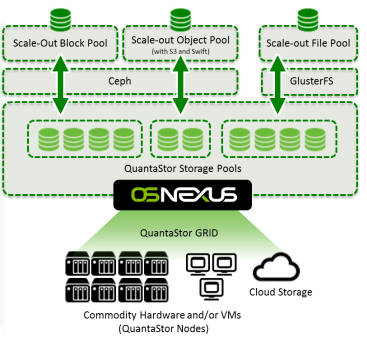 QuantaStore scheme
In February it announced a Capacity-as-a-Service (CaaS) licence for its software-defined storage, enabling customers to dynamically manage and provision their storage licence capacities online through a QuantaStor Cloud License Service portal.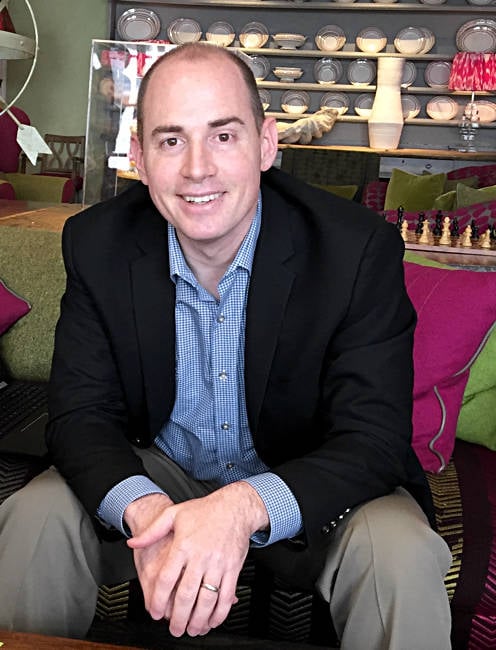 OSNEXUS founder and CEO Steve Umbehocker
On being asked about the layoffs, CEO and founder Steve Umbehocker said: "We had a good quarter, 28 per cent growth versus Q1 last year and growth is accelerating."
That's good news, but... "The industry has changed significantly, buyers have changed, and using a sales model of leading with a field sales org was 'putting the cart before the horse'. You build product, then marketing, then sales in that specific order in an organic fashion."
He added: "I'm very excited about all the new product advancements we are rolling out, and the new marketing initiatives. We did some marketing experiments in Q1 that worked well and tripled our key download rate. We'll be expanding those efforts and were looking forward to bringing a faster stream of leads and opportunities to our partner channel."
+Comment
Our storage startup records show the company had a $1m angel funding round in 2011 and another in 2015. That's an unusual pattern of funding compared to what we are accustomed to in this space and the lack of VC rounds suggests the company does not have a lot of spare cash.
It seems the startup has changed its sales model away from having a field sales team with allied costs, towards direct software downloads and a channel helped by marketing activities. That will help control its costs and any cash burn. Let's hope the pivot does the business by bringing in the business. ®