Avaya's $3.7m bankruptcy bonus plan slammed by watchdog
US Trustee suspects rewards for 11 execs are more an employee retention scheme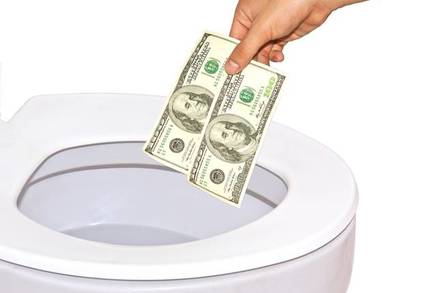 The US federal bankruptcy watchdog has slammed telco Avaya for its decision to award 11 execs $3.7m (£3m) in bonuses after the company filed for bankruptcy protection earlier this year.
The US Trustee told a New York bankruptcy court that under the Bankruptcy Code, bonus payments to insiders of the type sought "are subject to a strict standard if they are for the purpose of inducing those insiders to remain with the Debtors' business".
Trustee William K Harrington wrote: "Here, the proposal to pay cash awards to the members of the executive committee for merely performing the fiduciary duties they were hired to perform is not a basis to pay bonuses to these 11 insiders.
"Moreover, since the bonuses relate to the Participants' performance for the Debtors' second fiscal quarter which ends March 31, 2017, the Debtors likely know, but have not disclosed, whether the metrics have already been met or are on target to be met.
"Thus the benchmarks described as incentivizing may have already been achieved or may be achieved imminently."
The chapter 11 bankruptcy protection for its $6.3bn (£5bn) in debt, only affects Avaya's US subsidiaries – its foreign entities are not included.
Avaya would have hit a debt wall at the end of January in agreements with creditors to address its debt or default. The debt arose from an $8.2bn (£6.5bn) buyout in 2007 by private equity firm Silver Lake Partners.
Interest expense of more than $400m (£319m) a year has been pushing Avaya into losses.
In the interim, Avaya secured a $725m (£577m) loan from Citigroup to fund its operations during the reorganisation.
The Register has asked Avaya for a comment. ®