Ex-broadband biz 186k hit by major outage
You mean they still have some customers left?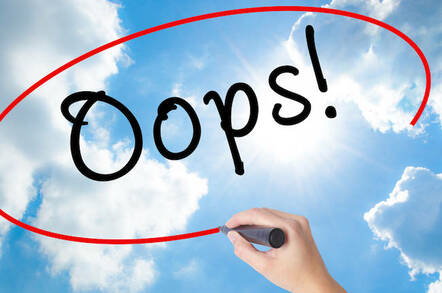 Long-suffering customers of troubled hosting provider 186k are unable to access the firm's hosting and email services in what appears to be a major outage.
It follows the sudden pulling of its broadband services back in December, when 186k and its subsidiaries told customers without explanation to seek other providers as it is unable to "continue to supply" its current service.
The firm's website is also down. When The Register phoned 186k, an answer-phone message informed us to contact FreedomNames instead, which was bought by the company in 2009. FreedomNames' website is also down, and were not contactable.
However, after months of inactivity on Twitter, 186k tweeted this afternoon: "Our engineers are working to fix a core network issue which is currently impacting hosting services, support and our telephone lines."
That was after a number of punters had complained to the company they were unable to use its services:
@Muffins_ @186k Has anyone found out what is happening? Are they bust? Lost access last night

— Kerry Wales (@kerrywales) March 28, 2017
Nominet said the #186k issue is a "major outage" @186k not them going bust #movemydomain

— One Red Mouse (@oneredmouse) March 28, 2017
@186k Something going on at your side? A clients domain seems to have dropped offline entirely - no name servers etc...

— Greg Conway (@Doucy) March 28, 2017
@aquilatec Contact nominet ... told that freedomnames has a major technical issue , web site and support number not working.

— Donald bremner (@debremner) March 28, 2017
The firm's annual filings to Companies House are four months overdue. ®