UK.gov departments accused of blanket approach to IR35
Confusion reigns as some departments apply massive crackdown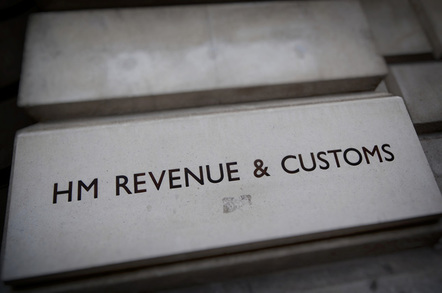 Government departments have been accused of applying a blanket approach to tax changes under IR35, meaning the majority of contractors are being found within the scope of the legislation by default.
One contractor, who had previously worked for the Intellectual Property Office, said all its IT freelancers had been deemed within the scope of the legislation. That is despite having initially been found outside the legislation by HMRC's self-assessment calculator.
Confusion reigns as some departments and agencies appear to be applying the rules more stringently than others. The Department for Business, Energy & Industrial Strategy, which the IPO is part of, has said it is down to individual agencies to apply the rules as they see appropriate.
"Overall I think they've lost over 30 staff in the past year. Many have gone to the Office for National Statistics next door," said our contact, who has also left the project as a result of the changes.
An IPO spokeswoman said: "The IPO has followed HMRC guidance throughout this process. The review into the IR35 changes has now been completed and all contractors have been made aware of the results. One contractor has now stopped working at our Head Office."
The Register was also told the Post Office has found the majority of its contractors to be inside IR35. A spokeswoman denied the department had applied a blanket approach. "We have been reviewing the revised IR35 legislation to ensure that our business is fully compliant," she said. "We have reviewed our contractor population to assess whether individuals are affected by the change and are working with them to understand the results and implications."
Another contractor, who asked not to be named, said HMRC was unhappy that most freelancers within his department were initially found outside IR35. He claimed: "Departments have been told to arbitrarily rule that far more are inside IR35."
Last year the Ministry of Defence lost 30 out of 32 contractors, who had balked at the MoD's approach to enforcing IR35 guidelines.
From 6 April it will be the responsibility of the public sector body to assess whether contractors are in compliance with the intermediaries legislation. The Treasury says it hopes to raise £185m for the year 2017/18.
However, the words "reasonable care" were parachuted into the final tax legislation for IR35 in the public sector this week, as noted by Contractor UK.
If they fail to take reasonable care, which includes blanket assessing all their Personal Service Companies as inside IR35, then the public sector body itself will become responsible for deducting PAYE and National Insurance, and for paying Employer National Insurance. That is instead of the contractor. ®
Sponsored: What next after Netezza?