Activist investor buys Toshiba stock hoping for long-term price rise
We for one, welcome your advances – investors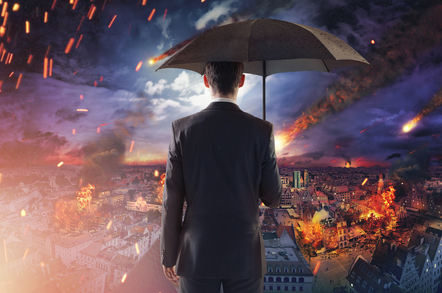 A Singaporean activist investor has sunk its teeth into Toshiba, and the financial community appears to be seeing it as a vote of confidence instead of a disruptive force.
Effissimo Capital Management owns 8.1 per cent of Toshiba's shares, making it the company's largest individual investor.
Toshiba is weighed down by near calamitous losses from its Westinghouse US nuclear power station business, which has now started serious thinking about a Chapter 11 bankruptcy filing. The cost overruns from this business unit had been estimated to be in the $6bn area but are now looking more like $9bn.
The parent company has a need to recapitalise because of this and is seeking a part or even full sale of its memory business, worth up to $13bn, with the Japanese government looking to keep the business ownership in Japan.
Effissimo has said it has invested in Toshiba because it expects a long-term share price rise, not because it wants to break up or otherwise disrupt the company. Its buy-in of Toshiba stock caused that stock's price to rise 7.6 per cent. ®
Sponsored: Detecting cyber attacks as a small to medium business