Startup offers $10,000 to Silicon Valley techies … who will leave Bay Area
High cost of peninsula leads to 'de-location' offer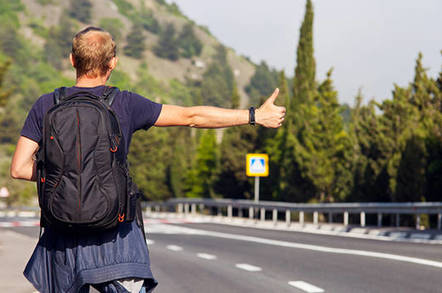 A startup is offering workers a hefty sign-on bonus – if they move out of the San Francisco Bay Area.
The CEO of web app automator Zapier, Wade Foster, is offering new hires up to $10,000 in moving and set up costs if they promise to leave Silicon Valley and move to less expensive parts of the country (effectively anywhere but Manhattan).
In a blog post, Foster explains the logic behind his offer: talented software engineers move to the Bay Area in order to find work and be around other techies, but as soon as you are out of your 20s and start a family, the enormous cost of living in America's most expensive piece of land puts people in a difficult position.
"The housing crunch and high cost of living simply price out many families and, despite loving the area, the realities are many of us need to look elsewhere to create the life we want for our families," he argues. "When we reach this crossroad, many of us feel we have to make a career sacrifice. You have to go from the land of opportunity for your tech career to a city with a more limited set of options for your own personal growth."
And so he hopes to provide an out for talented folk – the ability to work at a tech company and build your career – with a sweetener for making the move out of the Bay Area. The "de-location" offer only extends to Silicon Valley and its immediate area but Foster says he will consider expanding it to other expensive cities if it proves successful.
Remote control
As with many tech companies, Zapier is able to make the offer because it is entirely built around remote working. The company produces software that lets other apps interact automatically – for example uploading a file sent to a Gmail account to your Dropbox account and then alerting you on Slack.
In an earlier interview about the way the company works, Foster explained: "I think the key thing is that we're 100 per cent remote, all in – there is no central office and even people who live in the same cities communicate the same way as the rest of the team.
"We communicate over Slack, video calls, whatever it may be. We don't get in the same room and hash things out in person, we do it the same way as everybody else. There is an even playing field amongst every single person in the company. It's not like half of the people are in the office and get to do the hallways chats, and half of the people are these spokes trying to glue into the central hub. That even playing field matters a lot and we did that from the very beginning, it was built into the DNA of the company. It wasn't something that we tried to change."
It's an unusual approach, but one that is a dream for many: the enormous cost of living in the Bay Area means many people in technology companies are stuck sharing small houses for extravagant rent with little disposable income. The same salary in other parts of the country would offer a much higher quality of life.
"The recruiting industry has long offered relocation assistance to convince you to move somewhere you may not prefer," Foster argues. "We think it's time you get assistance to take a new role you'll love and move to the exact place you want to be."
Before you get too excited though, you should note that Zapier only has nine open positions right now. ®
Sponsored: Webcast: Build the next generation of your business in the public cloud