Info Commish marks own homework, says it didn't break law over Prince Charles request
So that's OK then, nothing to see here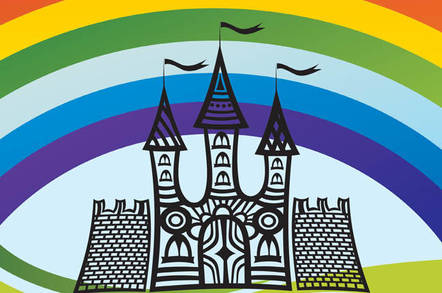 The UK Information Commissioner has cleared the Information Commissioner of an alleged failure to apply Freedom of Information laws correctly, following an investigation into itself.
In a recently issued public decision notice [PDF] dated 9 March, the Information Commissioner's Office cleared itself of wrongdoing after concluding "on the balance of probabilities" that it did not hold the information requested from it.
The person requesting information, who was not named, had been trying to find out why the Duchy of Cornwall had been allowed to register as a data controller by the ICO. Section 1 of the Data Protection Act 1998 says that a data controller must be a "person", whereas the UK Upper Tribunal ruled in 2016 [PDF] that the Duchy of Cornwall "is not a person, body or entity that has a separate identity of its own".
Prince Charles, who also rejoices in the title Duke of Cornwall, is said to have appointed the Duchy as data controller for his affairs in spite of it not being a "person", legally speaking.
After taking three months in which it did not disclose any information in response to the original request, or carry out an internal review to the requester's satisfaction (steps provided for by law), the ICO was eventually made to investigate itself. Public sector organs accused of breaching the Freedom of Information Act 2000 are hauled over the coals by the ICO – even when the naughty organ happens to be the ICO itself.
Instead of carrying out "specific searches" to see if it had any information about why it let the Duchy of Cornwall do something that, on the face of it, was not permitted by law, the ICO initially said it talked to itself. It "use[d] its judgement on whether such information was held" – concluding, perhaps unsurprisingly, that the requested information did not exist. If the ICO admitted the info existed, and therefore disclosed it, its release would ultimately embarrass both the watchdog and Prince Charles.
The ICO later clarified that it had properly searched itself and not found any information relevant to the request.
The Guardian forced the issue of Charlie's compliance with various data laws right the way up to the Supreme Court during 2015, in the belief that his so-called "black spider memos" were evidence of constitutional corruption at the highest level. They actually showed nothing more than the prince writing to government ministers about topical issues and receiving polite fob-offs in reply – but The Guardian's campaign led to an amendment to the Freedom of Information Act blocking the disclosure of communications between the monarch, or her heirs, and the government.
Even Guardian columnist Sir Simon Jenkins later confessed that the memos were "so anodyne as to suggest a Private Eye spoof", concluding: "They hardly come as much surprise; indeed, most were publicised at the time." ®
Sponsored: Becoming a Pragmatic Security Leader