Safe, staffers? We'll let you know
Access Group exec: We'll be buddies if you survive the redundancy scheme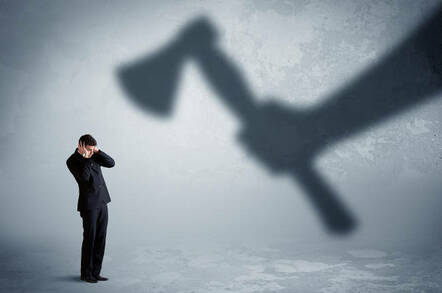 Staff at Safe Computing - Britain's nearest equivalent to Workday - are feeling anything but secure about their livelihoods after reading a proposal by their new owner to axe some jobs.
Safe, which writes HR, payroll, staffing, financial and background screening software and employed just shy of 200 people across offices in Leicester, Manchester and Derby, was last week snaffled by Access Group.
In a note to his staff, Access chief commercial officer Adam Brown confirmed the company will be "launching a consultation process with a number of Safe employees whose roles are potentially at risk of redundancy".
He did not specify the number of roles earmarked for the chop or the areas where the axe will swing.
"I want to reassure you all that we have done careful due diligence leading up to the acquisition and are fully committed to working through this process once only, in a manner that's swift, respectful and transparent," he added.
Jettisoning jobs is "not representative of how we intend to manage the Access business and we have no plans for a similar redundancy programme in Access, and as you all know we are continually recruiting for new people."
For those Safe newbies joining the Access family - which creates finance, business intelligence, CRM, HR and supply chain software - Brown said a "lot of effort" will be expended on making them feel loved, including:
each Safe team member matched with an Access buddy
a two-day "Introducing Access" event on 21 and 22 March
a dedicated HR support team to deal with queries as they arise
The Register has asked Brown and Access Group for comment and will update the article. ®
Sponsored: Becoming a Pragmatic Security Leader