Brit firm lands £58m EU spy drone 'copter contract
Who needs humans to gaze over the seas anyway?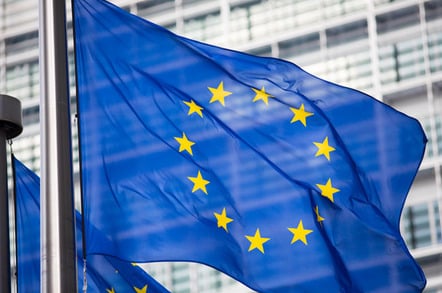 A British firm has won a contract with the EU to supply border control surveillance helicopter drones.
Martek Marine boasts that the £58m EU Maritime Safety Agency contract will see its products being used for "border control activities, search & rescue operations and monitoring of pollution, as well as the detection of illegal fishing and drug and people trafficking".
As well as the "compact" drones themselves, Martek will be supplying the pilots, the mission control systems and ground crew.
Its drones are usually deployed from a nearby ship and then beam back live video and unspecified "sensor" data, according to a company statement.
Martek itself does not actually appear to be a drone firm, instead offering various maritime-focused technological ideas such as telemedicine and systems monitoring.
"The chosen specification of drones under the EMSA contract are of compact design, making them extremely manoeuvrable in addition to having the ability to start and land vertically from both shore and vessels," says its statement. On its website is a picture of an unspecified helicopter drone which El Reg believes is a High Eye HEF 30-series drone, as built by a Netherlands firm.
High Eye's product page for the HEF 30 series includes details of a tracking antenna with a claimed 50km range, a variety of infra-red sensors and cameras that can be fitted to gimbal mounts, and an off-the-shelf LIDAR system for 3D mapping. ®
Sponsored: What next after Netezza?