DTA: gov.au isn't dead, it's resting. Or pivoting, as digi-hipsters say
Look over here! Federated identity! Secure cloud! User-centred design!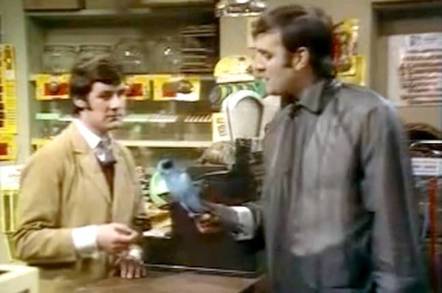 The former Digital Transformation Office's vaunted "gov.au" project collapsed because it duplicated work that other government departments were already doing for themselves, and didn't do what agencies wanted.
Speaking to a Senate committee yesterday, interim CEO of the since-renamed Digital Transformation Agency (DTA) Nerida O'Loughlin said gov.au isn't a failed project.
"We are continuing to work on how we can drive making government Websites significantly easier to use, simpler, cheaper, and less of them", she said.
However, she revealed that the DTA presented both its alpha (in December 2015) and beta (in 2016) before it emerged that the work was a mis-directed duplicate of work already happening in other government departments.
"There was a lot of transformation work going on in departments … they felt there wasn't a need for a single Website," she told the Senate's Finance and Public Administration Committee yesterday.
Departments had started out interested in the project, until the worked out they'd have to chip in for the budget of a single government Website: "there wasn't strong support around how that would be funded," O'Loughlin said.
"So what we did was pull back from that and re-look what departments and agencies were after, what they were actually doing, and felt that we could develop something that still aimed to achieve an outcome but would be faster and cheaper to deliver than a whole-of-government single Website."
It also seems that the DTA didn't present a business case for the development until it approached departments with the beta version of the project.
"There was a very strong interest … around that alpha," she said. "The office then progressed it to a beta version, as well as developing a business case."
That was when the DTA found "there wasn't a strong enthusiasm from departments for a single Website that did not cover transactions.
"Agencies were very keen to focus their investments … on improving transactional Websites rather than just informational Websites".
Federated identity back on the agenda (but not the repo)
Another envelope in the DTA's dead letter office, federated identity, is going to be opened up and given another read.
O'Loughlin told the committee if the DTA doesn't revive the project, departments will have to implement their own solutions – something which looks eerily similar to the rationale given for the gov.au project.
The project's been in limbo since the DTO deleted its GitHub repo last year.
That represented more than a year's work and generated an indifferent reception: the only "partner" to sign on at the time was the NSW state government's Roads and Maritime Services.
Given the $AU95 million-plus budget the DTA carries, it's hardly surprising it would like to have another high-profile project to carry the brand.