Continuous Lifecycle early bird offer extended to Friday
But it was the weekend...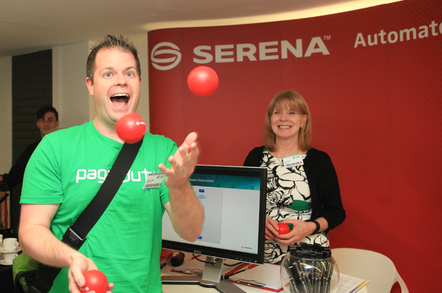 Events We've extended our early bird ticket offer for Continuous Lifecycle London, giving you till the end of this week to save big time on our three day spectacular spanning the best in DevOps, Containers, Agile and Continuous Delivery.
Early bird tickets were due to finish on March 12. However, it seems ending things on a weekend caught some of our readers on the hop while they enjoyed the great outdoors, did voluntary work, completed half marathons, and in a few select cases spent more time with families.
So, because we hate to see anyone missing out, we're giving you all a few more days to save a very tidy pile of cash on both our conference programme and our deep dive, all day workshops.
We're confident we've got a great programme - as do many last year's attendees, who've already snapped up their tickets for this year's event. Which just goes to show how DevOps makes you more efficient in everything you do.
Once again our keynote speakers, Continuous Delivery guru Dave Farley and Red Hat DevOps leader, Jen Krieger, and our conference speakers and workshop leaders, will be focused on passing on real world knowledge that will enable you to rev up your software development and deployment operations, and, we're sure, your own career.
At the same time, you'll be able to connect with both our speakers and your fellow attendees throughout the conference and at the generously supplied drinks reception on the first evening, giving you plenty of opportunity to gain insider knowledge first hand.
You can check out the whole lineup, get a taste of how things ran last year, and snap up those soon to disappear bargain tickets by heading over to the Continuous Lifecycle London website. See you in May. ®
Sponsored: Becoming a Pragmatic Security Leader