CA forks out $45m to make claims it screwed over US govt go away
Ex-employee turned whistleblower is $10m richer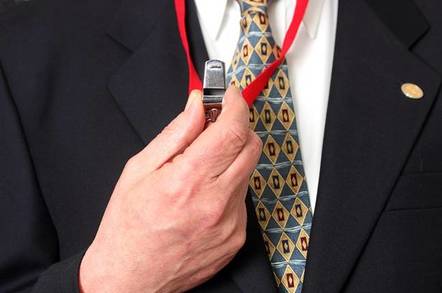 CA Inc will cough up $45m to end allegations it overcharged American taxpayers while offering discounts to companies.
Under the terms of US government contracts, suppliers have to give Uncle Sam the same discounts they give to corporate customers for volume deals.
In 2014, officials claimed CA didn't do this on contracts signed off in 2002, 2007, and 2009, allegedly inflated its invoices to the US government. Prosecutors tried to drag the new York-based biz to court in Washington DC, claiming the software giant made "false statements and claims in the negotiation and administration" of an IT contract.
On Friday, CA Inc decided to settle out of court to make all that nasty legal stuff go away.
"This case illustrates that we will vigorously pursue federal contractors who fail to negotiate and perform their obligations with transparency and fairness," said US Attorney Channing Phillips for the District of Columbia. "Together with our federal partners, we will zealously press such claims in court to recover what is owed to the American taxpayer."
According to court documents [PDF], CA inked a five-year deal with Uncle Sam's General Services Administration (GSA) to provide software licenses, training courses, software maintenance and IT consultancy services to the US government in 2002. It discounted its standard mainframe license by 31 per cent and the remaining products by 20 per cent.
In 2007, the deal was renewed again, this time with discounts rising to 50 per cent for software licenses, and CA reaped $22,649,399 from the agreement. The US government got a similar deal again in 2009, and must have been very pleased with itself – after all, how can getting 50 per cent off be bad?
But Dani Shemesh, who then headed the sales division of CA Software Israel, thought differently. He testified that in many cases, companies were getting up to 90 per cent discounts – and in some cases 95 per cent. He claimed that this was common practice, and in August 2009 informed the US government it was getting screwed.
It appears the wheels of the US Department of Justice move slowly, since the government didn't file a lawsuit until March 2014. Now CA has reached a settlement without admitting wrongdoing in the case.
"This litigation arose from a complicated contract the parties signed almost 15 years ago," a spokeswoman told The Register. "We are pleased to have reached a settlement with all parties. Government agencies remain valued customers of CA Technologies."
As for the whistleblower, Shemesh has since left CA for understandable reasons. However, he's not going to be out of pocket – under the US whistleblowing rules he's entitled to a share of the money and has received a $10.2m award for bringing this to the government's attention.
"GSA contractors must be honest and forthcoming when doing business with the federal government," said GSA Inspector General Carol Fortine Ochoa. "American taxpayers deserve a fair deal." ®