Seagate dismounts Korean design center, fscks 300 workers
Switch to 3.5-inch disks for bulk capacity sealed engineers' fate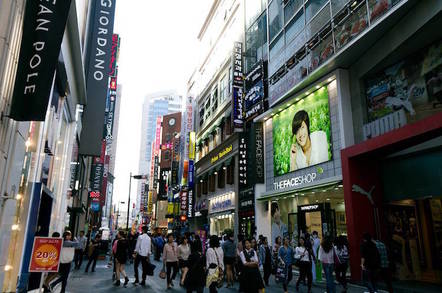 Seagate is closing a design center in South Korea, according to its 8-K homework submitted to US financial watchdog, the SEC.
The document, dated Thursday, refers to "an additional restructuring plan." The language is pretty sparse: "The company intends to close its design center in Korea, which will result in the reduction of the company's headcount by approximately 300 employees.
"This action, which the Company expects to be substantially completed by the end of fiscal year 2017, is expected to result in total pre-tax charges of approximately $50 million, primarily in fiscal year 2017. The majority of the charges will be comprised of cash expenditures on severance and employee-related costs. The balance of the charges will include other cash expenditures on exit-related costs, as well as other non-cash charges."
The center, located at Gwanggyo New Town, Gyeonggi Province, worked on research and development for 2.5-inch disk drives and opened in February of 2013. With the switch to bulk capacity storage on 3.5-inch disk drives, as flash storage is replacing 2.5-inch disk drives, its usefulness appears to be at an end.
When it opened, Steve Luczo, Seagate chairman and CEO, was quoted as saying: "The Seagate Korea Design Center is a significant addition to our global R&D and design centers. Technological innovation is the cornerstone of our success, and the decision to locate this important strategic R&D investment in Korea reflects our confidence in the wealth of intellectual talent available here. We truly appreciate Gyeonggi Provincial office's commitment and support for making this possible and we look forward to being a strong corporate partner in the community."
Just four years later, the center is kaput and times are still hard for Seagate, which recently closed its Suzhou disk drive manufacturing plant in China and canned 2,217 jobs. ®