Seagate plays disk cricket with a 12TB Enterprise Capacity drive spinner
Aims to hit WD for six with new product for hyperscalers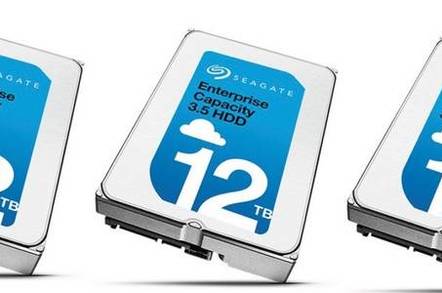 Seagate has announced a 12TB helium-filled data centre disk drive, catching up with WD's Ultrastar He12, and providing both SAS and SATA interfaces.
The disk represents an update on the existing 10TB Enterprise Capacity drive and comes in 10 and 12TB capacity points.
It features a 256MB cache compared to the prior 10TB Enterprise Capacity drive's 128MB. The maximum sustained transfer rate goes up from the previous drive's 194MBps to 261MBps; a useful hike.
Other features:
4.16ms average latency; same as prior generation
550TB workload annually
6Gbps SATA and 12Gbps SAS interface options
2.5 million hours MTBF
24x7 use and five-year warranty
Encryption option
Reliability rating at full 24x7 Operation (AFR) is 0.35 per cent
As a second-generation Enterprise Capacity helium-filled drive, it has manufacturing and design improvements, such as a wider weld.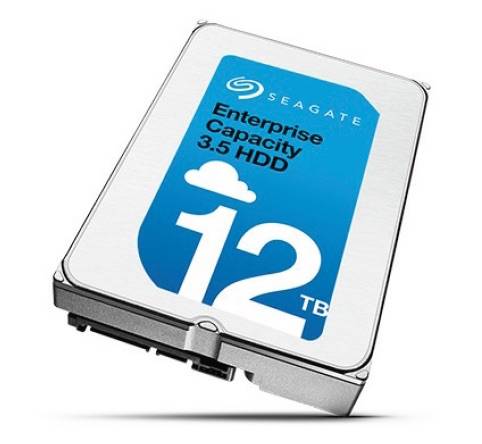 Seagate says the drive enables hyperscale customers to deploy over 10PB of high-performance storage in a single 42U rack for the first time. It claims the drive offers the lowest power consumption – with an up to 21 per cent improvement in IOPS/watt over similar 12TB HDDs on the market – and lowest weight – 10g lighter – in the industry. The comparison is, we understand, with WD's HGST Ultrastar 12TB HelioSeal spinner.
It also claims the drive is rapidly deployable for maximum performance and energy efficiency for Open Compute Project (OCP) platforms. If you are attending the OCP Summit 2017 today in Santa Clara, California, you can see the drive at Seagate's booth (B7).
Select cloud service providers will get volume shipments of the drive for evaluation starting in the June quarter. ®