Come 'ere, you big SAP: Google buddies up to boost its business cloud
Chocolate Factory makes friends for support, integration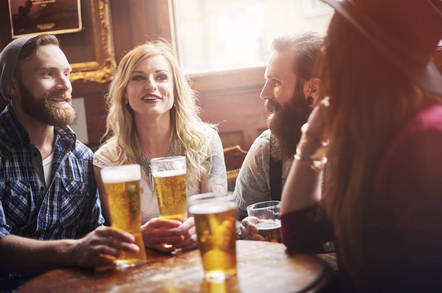 Google Next '17 Google Cloud is in a full-on push to build an ecosystem for itself with a fresh line of partnerships.
The Mountain View ad giant's hosted compute business is teaming up with the likes of SAP, Pivotal, and Rackspace to help them offer additional services to lure businesses into the Google Cloud service.
For SAP, the partnership will bring Google Cloud support for SAP Hana, SAP Cloud, and SAP data management tools, as well as Hana Express support for the Google Now Launcher service.
Both companies hope the tie-up will help appeal to companies looking to keep their SAP services in place while also moving onto a hosted cloud.
"We will offer enterprises the world's best network, the fastest service, and the best platform for applications and analytics all in one stop," boasts Bernd Leukert, SAP head of products and innovation.
The SAP tie-ups come on the heels of a line of partnership deals Google has announced with Intel, Veritas, and Egnyte to bring their own storage management and document-sharing products onto the Google Cloud service.
For Google, the deals bring a fresh influx of products and capabilities to pitch to companies in its quest to compete with the likes of Amazon Web Services and Microsoft Azure, which have already built sizable catalogs of services and capabilities for their competing enterprise cloud services.
At the same time, Google is also looking for ways to improve the support products it offers customers. The Chocolate Factory notes that even with the Google Apps team pitching in, it cannot support all of the customers it hopes to bring over to Cloud, so it is asking for some help.
Two of the companies that will partner on offering support for businesses using Google Cloud will be Pivotal and CheckPoint, which are going to include Google Cloud installations in their own managed service offerings.
Meanwhile, Google will continue to be focusing on its Business Apps as a key selling point for the cloud. The company rolled out a line of corporate customers who talked up the virtues of using Google Apps as the front-end for employees while also moving data into the Google Cloud.
"In many ways Google Cloud is a natural extension of our mission to make information accessible and usable," said CEO Sundar Pichai.
"Now we are just doing it for businesses." ®