BT splurges £1.2bn on securing Champions League rights, Sky heads for an early bath
Sorry your broadband is crap, Ronaldo needs a new Jag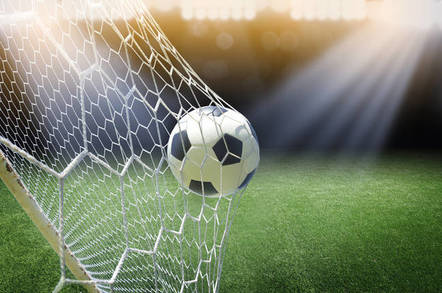 BT has beaten arch-rival Sky in its bid to splash £394m retaining the rights for the UEFA Champions League and Europa League.
That is a big increase on the current £299m a year the former state monopoly currently pays, totalling £1.2bn by securing the rights until the end of the 2020/21.
BT has been accused of historically under-investing in its broadband division Openreach at the expense of its push into the TV and content space.
The biz denies those claims, pointing to its plans to connect 10 million customers to its ultrafast hybrid fibre and copper G.Fast technology, which will provide speeds of more than 100Mbps by 2020. A further 2 million homes will receive FTTP by that date.
Paolo Pescatore, veep of media at analysts CCS Insight, said of the deal: "This was a must-win rights auction for BT and it means that BT it is here to compete with Sky for the long haul. Last time round, BT was a challenger but now it has grown to be a strong player in sports TV rights."
But he added that the latest move could result in costs being transferred to consumers. "Worryingly for consumers the escalating cost of premium content rights means that we will probably have to fork out more money which may drive some to watch via illegal streams."
John Petter, consumer CEO at BT, said: "Fans will be able to enjoy two live matches a night for the first time."
Guy-Laurent Epstein, UEFA marketing director, said: "BT have delivered strong audiences in the UK and we are excited about their future plans for the use of social media which will engage a growing fanbase that consumes sport in different ways." ®