SAP eyes up BT's biz ahead of £550m EE integration
Incumbent Oracle: 'We'll aggressively compete too. It's what we do'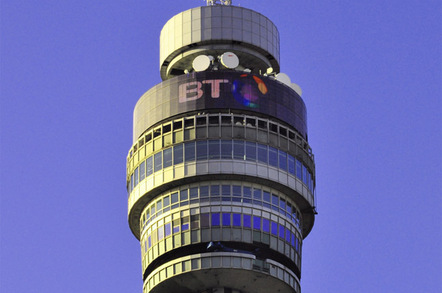 Software biz SAP is eyeing up BT's business following its acquisition of the firm's existing customer EE for £12.5bn last year, with the former state monopoly having already set aside £550m for integration costs.
Speaking to The Register at Mobile World Congress in Barcelona, Stephen Gatien, global head of telecommunications industry at SAP, said the firm had been in talks with BT this week.
"We have had a number of very interesting conversations with BT on the various options that will be available to them as they absorb EE and how they will integrate it," he said.
EE currently uses a suite of SAP's software and services included in its HANA, ERP and analytics products.
Oracle is the incumbent provider with BT, counting 99 of the world's top telcos among its customers.
Gatien said it was possible that BT might opt for a mixed estate.
Vodafone is currently SAP's biggest customer in the UK and one of the biggest in the world, said Gatien. Vodafone had previously hinted that it could relocate its headquarters outside the UK following Brexit, but Gaiten said such a move would not affect SAP's business.
The Register asked Oracle's senior director of product market Chris King, who was also at MWC, whether the firm in turn would pursue BT's EE business.
"We're always interested in expanding our footprint, so that's something we'd like to do, sure." Asked whether it was aggressively pursuing EE's business, he said: "Well, we are Oracle, we aggressively pursue everything."
However, King said that while it can be a good "aspiration" to have a single provider estate, it is not "necessarily something that has to happen immediately".
"And it depends on which systems you are talking about. If it's an ordering system, it might not be on the same business function for a while. On the other hand, if its the HR system, or a mobile ledger system, those will probably be more of a priority to merge into a common platform. You have to go a level below who the vendor is."
He said it was a question of prioritising what needs to be done. "Those types of projects are non-trivial."
BT declined to comment. ®