Realtime data ingestor DataTorrent gets led Churchward
Ex-EMC exec takes CEO reins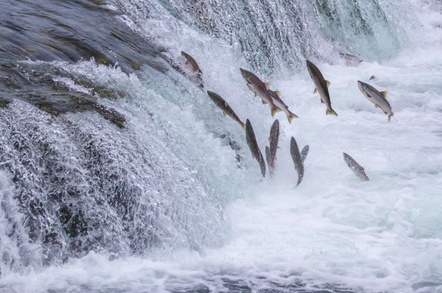 Former EMCer Guy Churchward has taken the reins at DataTorrent as CEO and president.
In December 2016 Churchward resigned as Core Technologies Division president at EMC after its purchase by Dell. He stayed on at EMC, before joining DataTorrent to assist with the transition to its new organisational structure.
DataTorrent is a Big Data streaming analytics company founded in 2012 by ex-Yahoo! executives CEO Phu Hoang and CTO Amol Kekre. Hoang and Kekre were the creators of the open-source stream processing engine Apache Apex. Churchward replaces Hoang, who becomes Chief Strategy Officer.
Two other exec hires are Nathan Trueblood, VP of Product Management, and Jeff Bettencourt, SVP of Marketing and Business Development, who comes from Dell.
Churchward's bio on Howard Fischer Associates reads: "Prior to joining EMC, he was president and CEO of LogLogic, an enterprise log and security intelligence platform company. He has also served as vice president and general manager of the Data Protection Group at NetApp and VP and general manager of BEA's WebLogic Products Group. In addition, Mr Churchward has held senior management positions at Sun Microsystems (formerly Tarantella Inc.), The Santa Cruz Operation (formerly IXI), Accenture (formerly Binder Hamlyn) and Olivetti."
His recruitment quote said: "It's rare you get the opportunity to help shape a fundamental market transformation such as the current desire to harness streaming data in realtime. Every enterprise is focused on creating knowledge from data as it's created – DataTorrent is uniquely poised to deliver that knowledge to its customers."
DataTorrent's software for realtime ingestion and analytics is powered by the open-source Apache Apex product, and can handle, it claims, billions of events per second with clusters of Hadoop servers. The company hopes that its technology will be applicable to anticipated huge data inflows from sensors in Internet of Things devices, with a need for realtime analytics.
Apex became a top-level Apache project in 2016 and grew quickly, with over 50,000 members spread across 17 countries. The Apex community has a quarterly growth rate of 70 per cent.
DataTorrent has had three rounds of funding:
May 2012 – $750,000 seed
June 2013 – $8m in A-round
April 2015 – $15.1m B-round
The total raised thus far is $23.85m. It says it's had sixfold growth in production customers in the last year, from Fortune 10 companies to fledgling startups. There has been 105 per cent growth in subscription bookings dollars and 83 per cent growth of in-production GB.
We wouldn't be surprised if there were to be a C-round of funding to build up DataTorrent's infrastructure. ®
Sponsored: Webcast: Why you need managed detection and response