Hong Kong chip boffins wheel out another NB-IoT reference design
ARM bought a startup just like this one last week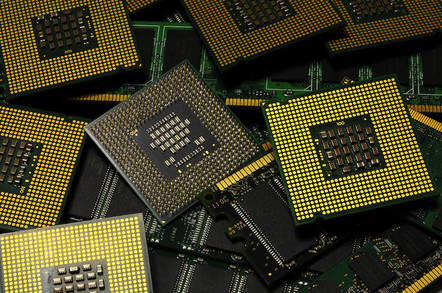 A few days after ARM bought a couple of Internet of Things startups focused on digital signal processing and integrated IoT chip offerings, a Hong Kong-US joint venture has wheeled out something that looks very similar.
Hong Kong's Applied Science and Technology Research Institute (ASTRI), in conjunction with signal processing IP licensor CEVA, introduced its Dragonfly NB1 product at Mobile World Congress in Barcelona yesterday.
Similar to ARM-acquired NextG-Com, ASTRI's product is a pre-integrated Narrowband Internet of Things (NB-IoT) spec-compliant reference design – a "modem IP solution" – consisting of a CEVA-X1 processor along with "optimised RF and baseband software."
It includes an embedded CMOS RF transceiver, an "advanced digital front-end" and physical layer software, along with its third-party protocol stack. The latter covers MAC, RLC, PDCP, RRC and NAS.
Advertised as eliminating "the need for additional processors and hardware accelerators in the SoC," the Dragonfly package will also allow field upgrades to the next release of the NB-IoT specification – Release 14 – as well as supporting various other low powered wide area network (LPWAN) technologies, such as LoRaWAN, Sigfox and LTE Cat-M1.
It will also support the four global navigation satellite systems: GPS, Russia's Glonass, the EU's Galileo and China's BeiDou.
Miguel Romay Merino, exec director of GNSS at Spanish tech biz group GMV, said in a canned statement: "Dragonfly NB1 with its multi-mode RF and dedicated IoT processor is a perfect match with GMV's software GNSS product. It provides full flexibility in using multiple constellations, either separately or concurrently, to serve the various requirements specific to asset trackers, wearables and other IoT endpoint devices."
Adding to the canned quotery was Michael Boukaya, veep and GM of CEVA's Wireless Business Unit. He said: "In the coming years, NB-IoT will become the dominant technology for low power wide area connectivity. For most companies, understanding how to develop this technology is a daunting task. To overcome this, we have worked relentlessly with ASTRI to develop a complete solution from the ground up, that removes the design burden and allows SoC designers to add NB-IoT connectivity to their product designs."
Yet another Internet of Things startup has thrown its lot in with the NB-IoT specification, with the obligatory nod to competing techs Sigfox and LoRaWAN. ASTRI isn't the first and certainly won't be the last to do this, as more and more mobile network operators fall into line with NB-IoT and its low-cost deployment method of simply sending mobile network masts a software upgrade. ®
Sponsored: What next after Netezza?