Oh, irony of ironies: Gov.UK's transparency report reveals... nothing
Windows of volcanic glass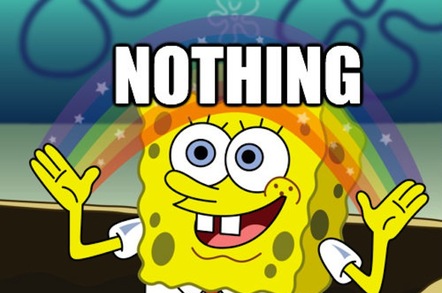 The British government has published a transparency report into the use of disruptive and investigatory powers by State actors, which ironically reveals absolutely nothing about the use of said powers.
Introducing the 110-page report [PDF], the Home Secretary, Amber Rudd, wrote that the government "is committed to increasing the transparency of the work of our security and intelligence and law enforcement agencies."
As part of that commitment, it has "gone further than ever before to put information in the public domain about the activity undertaken by these agencies to keep the public safe" Rudd claimed, adding that she was "pleased to be able to continue that process with the publication of this Transparency Report."
Unfortunately, the report puts no new information at all in the public domain about the activities undertaken by Blighty's spooks, and in that sense is not a continuation of any transparency processes at all.
Instead, the report collects statistics that the government has already released, both on a quarterly basis when it comes to policing, through to special-case reports by independent bodies such as the Interception of Communication Commissioner's Office (IOCCO), which revealed much about the use of secret surveillance powers last year.
The data regarding the government's most contentious activities – from stops and searches through to the bulk collection of communications data – is already available, but is gathered here into a single document alongside explanatory anecdotes about why these activities are necessary and what the legal basis for them are. They are not original material, but rather taken from pre-existing transparency reports in the hope of cumulatively creating another one.
Where the transparency report had the opportunity to continue with IOCCO's efforts in disclosure, it instead boasted that it "recognises the need to deliver greater openness and transparency in the Investigatory Powers arena. The Investigatory Powers Act will replace Section 94 with a clear, transparent power subject to enhanced safeguards."
As the report explained of the secret orders, "copies of directions given in relation to bulk communications data acquisition have not been laid before Parliament as the Secretary of State considers it is against the interests of national security or relations with the government of a country or territory outside the United Kingdom, or the commercial interests of any person to do so." ®
Sponsored: Detecting cyber attacks as a small to medium business