Elon Musk promises Tesla investors Trump won't send him to Mars
I expect to remain with Tesla forever... and ever, and ever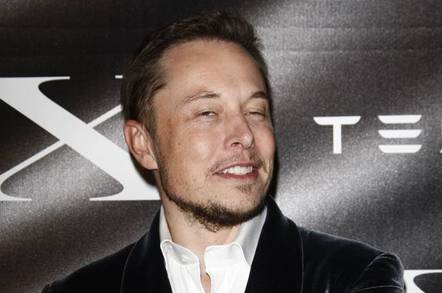 Amid larger than expected losses at Tesla, founder Elon Musk promised he would not be diverted by a mission to Mars and intended to stay at the company "forever".
During an investor call Musk was asked if numerous reports suggesting the Trump administration is in favour of accelerating a mission to send humans to Mars could mean a rebalancing of his time between Tesla and SpaceX.
Adam Michael Jonas, analyst at Morgan Stanley, said: "Could it potentially change the rationale of keeping Tesla and SpaceX as independent companies? And this is a serious question, Elon."
Musk said: "I expect to remain with Tesla essentially forever, unless somebody kicks me out. So that remains my intention. And I have been pursuing the Mars thing at SpaceX and sustainable energy at Tesla for a long time, simultaneously."
He said he "certainly didn't think" he was going to change his actions as a result of an initiative by Trump's administration.
"Although I think a Mars mission would be amazing and really energise the public, domestically and worldwide, just as the Apollo mission to the Moon did almost half a century ago. So, yes, that's probably the most I can say about that, yes."
Loss per share for the fourth quarter was 69 cents, versus 43 cents expected by a Thomson Reuters consensus forecast. However, revenue for the quarter was $2.28bn, up from the $2.19bn predicted by Thomson Reuters.
Tesla's chief financial officer Jason Wheeler is standing down from the company and will be replaced by Deepak Ahuja.
He said: "It's been a great ride and I'm really going to miss working with all the wonderful people at Tesla. This is an A team and when I walked in the door, I was very passionate about the mission of the company. And today, I'm even more passionate than I was on the day I walked in."
Wheeler said he is "scratching an itch" he's had for a while and moving to the public sector. ®