Capita swallows £50m blow after writing down historic contracts
A fabulous start to the year!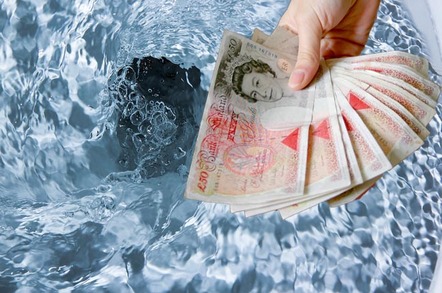 Everyone's favourite cuddly outsourcing corp Capita is writing off a cool £50m worth of assets related to certain deals with customers after a "comprehensive review across its major contracts" base.
The listed firm today told the London Stock Exchange that top brass had decided to "impair, at the year end 2016, a number of historic assets relating to a few specific contracts, which were being amortised over their contract life."
Some of the assets pertained to fiscal 2009 but the majority relate to 2012-2014. Capita didn't say which customers were linked to the amortisation.
"Assets amounting to around £50m will be written off as a non-underlying charge consistent with prior year treatment. Accrued income of around £40m will be written down as a charge to underlying results," the statement continued.
This write-off comes after a particularly crappy calendar year for Capita, in which it reported a string of profit warnings, largely caused by a sales slide in the IT Enterprise Services and Workplace businesses.
A subsequent restructure was initiated that chopped down the org chart from eleven divisions to six. Inevitably included in the company's recovery plan was a job-hack process that saw the removal of a layer of middle management. A more expansive programme of cost cutting was initiated in early December when 2,250 staff were put at risk of redundancy.
Capita is expected to report full-year 2016 numbers in March.
Sponsored: Becoming a Pragmatic Security Leader