UnBrex-pected move: Amazon raises UK workforce to 24,000
Company didn't confirm whether majority to go to AWS or work, er, warehouse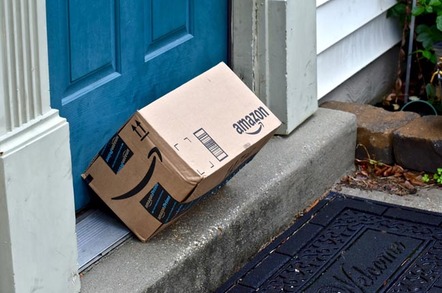 Amazon has announced its intention to increase its UK workforce to over 24,000 this year.
The company said it would be welcoming an additional 5,000 staff to its UK headcount, with the majority expected to be staffing its warehouse "fulfilment centres" dotted around the nation, although no breakdown was provided.
Amazon told The Reg: "We haven't split out specifically technical roles from the 5,000 jobs we plan to recruit in 2017. This is because it's very hard to specifically split out technical roles as we have them across our sites."
"What we can say is that more than 1,500 roles will be based at our UK Development Centres (Edinburgh, Cambridge, London) and in AWS by the end of 2017 (it's currently around 1,000 as of Dec 2016). These employees will be working on global customer innovations like Alexa, Prime Air, Prime Video, cloud computing and more."
Three new "fulfilment centres" are also set to be opened across the UK, including three new sites in Tilbury, Doncaster and Daventry.
Professional hires will be settled in Amazon's new head office in Shoreditch as the business moves into the Principal Place development. Just down the road from London's hipster district, the e-retail giant's fashion photography studio will also be receiving employees.
Approximately 1,500 software developers, engineers and technicians will also be hired, as well as techie apprentices, although the company declined to specify how many might be heading to work in the London office for AWS, or the secretive development centres for products including Alexa and drove deliveries.
Amazon will be making the most of its apprenticeship programme, stating it will be "offering hundreds of apprenticeship opportunities in engineering, logistics and warehousing roles in fulfilment centres across the country."
Last month, the company launched AWS re:Start, "a free training and job placement programme for the UK to educate young adults as well as military veterans, reservists, and their spouses, on the latest software development and cloud computing technologies."
The hires come despite the tech companies' complaints about facing "uncertainty" following the referendum to leave the European Union. Companies including Microsoft are keen to keep close to the UK tech sector.
Apple has also committed to maintaining a presence in the UK, with the firm eyeing up a redeveloped Battersea Power Station, while Facebook and Google are continuing to expand their presences in the country. ®