Microsoft ups Surface slab prices for Brits. Darn weak pound, eh?
If we had a pound for every time a biz cited UK currency woes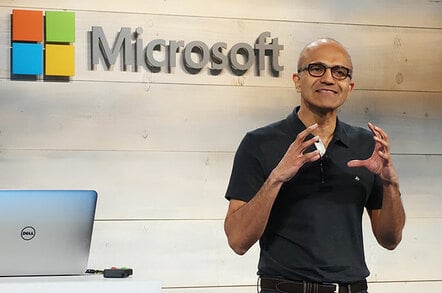 Microsoft has increased hardware prices in the UK for a second time this year, citing the decreased value of the weaker sterling currency when repatriated as dollars.
Its top-of-the-line Surface Book will today set users back a whopping £3,049, £400 more than it would have cost if purchased yesterday. Price increases across the Surface range of products are roughly worth 15 per cent.
The move follows Azure prices already being upped by 22 per cent on January 1. A spokesperson for the company confirmed to The Register that, "In response to a recent review we are adjusting the British pound prices of some of our hardware and consumer software in order to align to market dynamics."
Microsoft has now raced ahead in the Brexploitation gang marathon, pipping VMWare and Adobe into scooping the coveted Brexploitation² title.
"These changes only affect products and services purchased by individuals or organisations without volume licensing contracts and will be effective from February 15, 2017," Microsoft continued.
"For indirect sales where our products and services are sold through partners, final prices will continue to be determined by them." ®
Sponsored: Becoming a Pragmatic Security Leader