Get it while it's hot: NASA's Space Poo contest winners wipe up $30k
As promised, story about space poo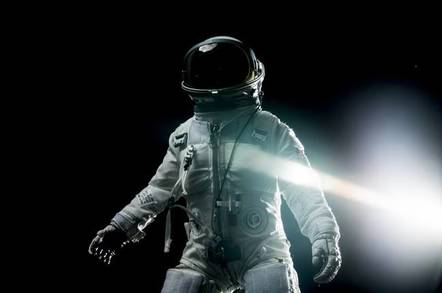 US Air Force Colonel Thatcher Cardon, MD, has won a competition to develop a new diaper to cradle astronauts' soiled nethers for up to six days of spacefaring.
While no details were given on the design of the space nappy, Cardon has been declared the recipient of $15,000 for submitting his MACES Perineal Access & Toileting System (M‑PATS) to NASA's Space Poop Challenge.
NASA had launched its global crowdsourcing competition for "solutions to human waste management inside a spacesuit" last year, which required that astronauts' health and safety be protected from their own excrement for up to six days.
The current ablution solutions can only handle less than 24 hours of waste, but over the 60-day competition, the Space Poop challenge received more than 5,000 proposed replacements from 19,000 individual registered competitors, with more than 150 teams from "every country and continent on Earth (including Antarctica)" participating.
The second-place $10,000 prize went to Katherine Kin, Stacey Marie Louie, and Tony Gonzales, known as the Space Poop Unification of Doctors (SPUDs) Team, for their Air-powered Spacesuit Waste Disposal System. $5,000 was awarded to Hugo Shelley for SWIMSuit, offering Zero Gravity Underwear for 6‑Day Use.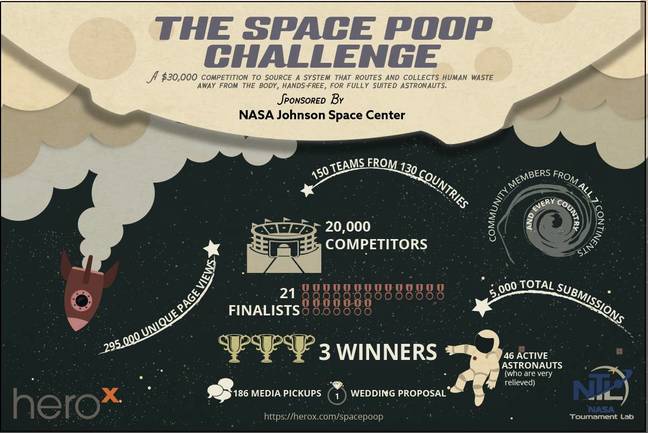 "The response to the Space Poop Challenge exceeded all of our expectations," said NASA Tournament Lab deputy director Steve Rader. "The level of participation and interest went far beyond what we expected for such a short competition."
"It was wonderful to see the global response from our crowdsourcing challenge," said Kirstyn Johnson, space suit technology engineer at NASA. "We enjoyed seeing the innovative approaches that were sent in, given such a demanding scenario. Others at NASA are now thinking about ways we can leverage a crowdsourcing approach to solve some more of our spaceflight challenges." ®