Speaking in Tech: There must be 50 ways to leave your cloud provider
Dumping a mainframe – now that's another story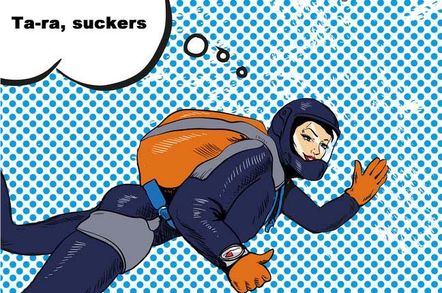 Podcast

This week the whole crew is together for a rare conclave of banter and tech news including remote workers, nerd dress codes, cloudy status reports and fake news.
The details…
(0:00) Sleeping on a plane
(4:25) Blowing glass
(6:50) The Lego Batman Movie review
(10:20) IBM roping in remote workers
(14:10) Our leaders wear jeans
(17:05) Trusting AWS status reports
(24:03) Verizon may be selling its cloud
(29:03) AWS won't turn into IBM
(30:15) Serverless nonsense
(32:23) Uber blamed for divorce
(34:00) Apple boss: Fake news "killing minds"?
Listen with the Reg player below, or download here.
Podcast Subscriber Links
Subscribe through iTunes
Subscribe through Google
Subscribe through Stitcher
Feed URL for other podcast tools - Juice, Zune, et cetera: http://nekkidtech.libsyn.com/rss