Cheer up, pal: UK mobe networks are now 8% less crap, tests show
At data, EE leads, Voda fails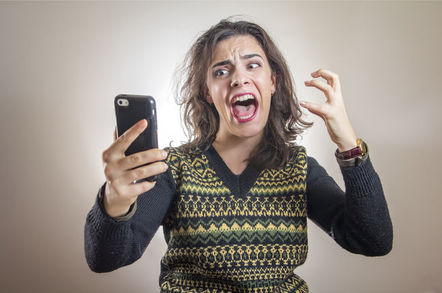 Real-world mobile network performance monitor RootMetrics reckons the reliability of the UK's mobile networks improved eight per cent in the last six months of 2016.
RootMetrics tests network performance on roads and some 1,000 indoor locations, and the data is based on over 800,000 data samples.
Vodafone was the most improved, sharing top spot with EE in Scotland and Northern Ireland. However Voda came out badly in the data performance ranking.
Given its scale and spectrum advantages, it isn't surprising EE continued to lead on all five specific tests: network reliability, network speed, data, call and text performance, just as it did six months ago. And six months before that. And right back to 2013, when RootMetrics launched its UK surveys.
O2 also continues to trail on all counts bar text performance.
Hamstrung by its spectrum allocation, Three has concentrated on reliability in recent years, and scored a close second (92.8) to EE (94.5) in the UK-wide scores, sharing the top spot as most reliable network in Northern Ireland. Three also came second (86.9) to EE (90.9) in call performance.
Here are the all-UK results for the second half of 2016, compared to the all-UK results for 2013.
2013



2016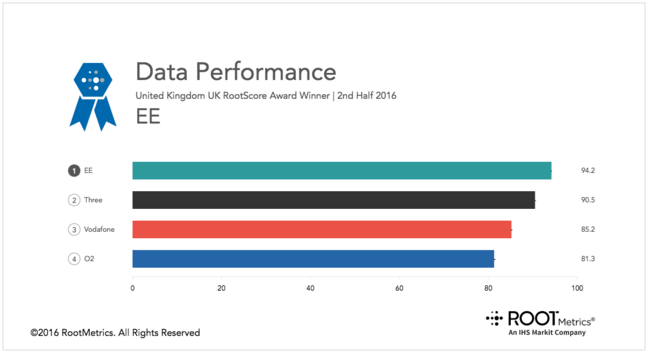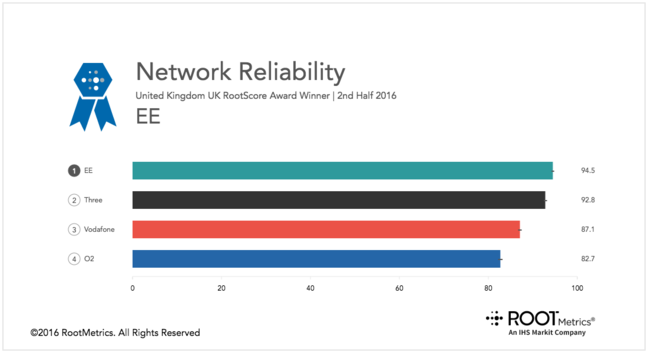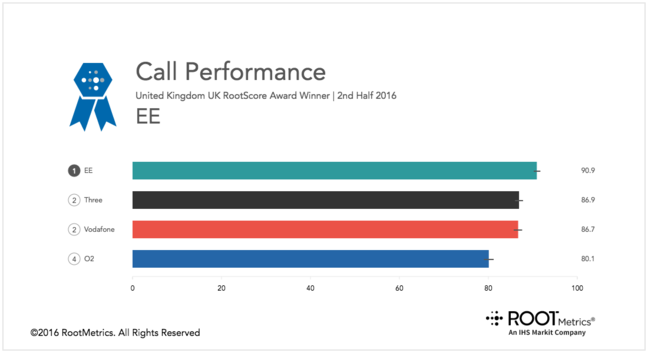 The firm estimates 7 million additional Britons were covered by 4G than a year ago. ®