Apple nabs smartphone top spot from Samsung, but for how long?
Santa's sack helps out in Cupertino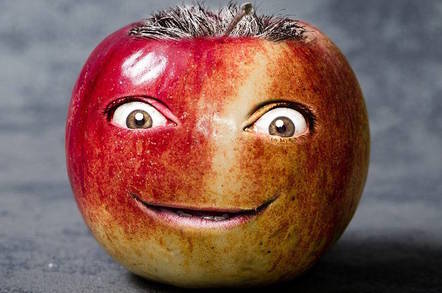 Christmas sales helped Apple steal top spot in global phone shipments from Samsung, but Gartner, who compiled the numbers, are confident that the chaebol will wrestle it back.
Gartner estimated the gap between the two had narrowed to 256,000 units, with Apple a shade in front, by 77,0380,000 to 76,782,600 shipments in the final three months of 2016. In the same period in 2015, Samsung was ahead by 12 million.
A strong performance by Huawei in Europe saw it grow from 32.1 million in Q4 2015 to 40.8 million in Q4 2016.
Anshul Gupta, research director at Gartner, told El Reg that the Note 7 recall had hit Samsung's momentum, but was confident that the depth of its portfolio would see it recover top spot in coming quarters.
"It's the J Series and A Series – those are the volume drivers," he said.
Huawei had only been able to capitalise on the Note recall with its Mate 9 phablet "to some extent, but not significantly". It's making steady progress in the US, the biggest market it has yet to crack, Gupta said.

The other story from the numbers is China's incursion into India.
Oppo doubled its shipments in Q4 2016 over the corresponding quarter in 2015, from 12.96 million to 26.70 million. ViVo brand owner BKK also registered strong growth, almost doubling from 11.35 million in Q4 2015 to 24.28 million a year later. Xioami fell out of the top five, but remains in the top ten.
The losers are Indian brands like Micromax and Karbonn. The big three Chinese vendors – Huawei, Oppo and BKK – now account for one in five phones sold worldwide. Nokia's aggressive comeback with budget models in growth markets is likely to give them a run for their money, Gartner believes.
Android increased its market share a fraction, to 81.7 per cent of global shipments. ®