nbn™ tops AU$400 million half-year revenue
But signup for higher speed tiers is flat-lining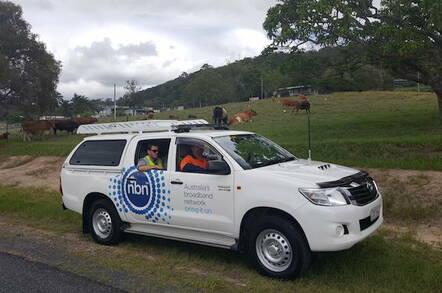 Australia's National Broadband Network is closing in on a million active fibre-to-the-premises users and topped AU$400 million for the first half of its 2017 financial year.
First-half results for network-building company nbn™, announced here, also reveal nearly 450,000 active fibre-to-the-node (FTTN) users as of December 31, 2016.
However, fibre-to-the-premises (FTTP) remains the most popular fixed line service. More than two-thirds of the 1,452,396 homes that have fibre available have connected, while FTTN has only managed a 31 per cent adoption rate.
The total active user base is now 1.65 million, with 154,000 on fixed wireless, nearly 65,000 on satellite, and 14,615 people connected to hybrid fibre-coax (HFC).
The FTTN customer base ramped up quickly in the second half of calendar 2016, so it only generated $49 million in half-year revenue.
nbn™'s expanding user base more than doubled the company's wholesale revenue from its CVC/NNI aggregation services, from $51 million for the first half of 2016 to $122 million for H1 2017.
The number of fixed line users taking the top 100/40 Mbps (down/up) speed tier shot up from 99,000 for H1 2016 to 186,000 for H1 2017, but the growth of FTTN and flatlining FTTP build means that speed tier has fallen proportionally from 16 per cent of users to 13 per cent.
As a result, the most popular 25/5 Mbps speed tier rose from 278,000 users to 731,000 users (from 45 per cent to 51 per cent).
The slowing FTTP build is also apparent in the ready-for-service data: only 293,000 new premises were added to the fibre footprint, while more than a million premises were added to the FTTN footprint.
FTTP capex plummeted from $670 million to $294 million, FTTN rose from $600 million to over $1 billion, and nearly $500 million extra was poured into the HFC network to take its capex to $631 million. ®
Sponsored: How to get more from MicroStrategy by optimising your data stack