Comcast lied and now it must STFU: Its cable broadband is not 'the fastest' in the US
Ad watchdog hits out at telco's alternate facts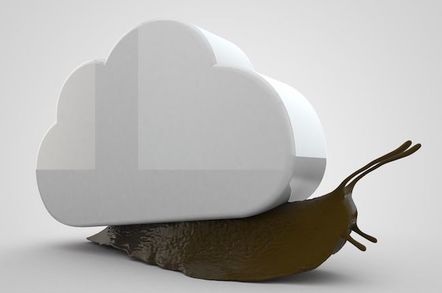 Lying Comcast will no longer be able to advertise its cable internet service as the "fastest" following a decision from the US National Advertising Review Board.
The ads watchdog issued a "recommendation" that the alternate-fact-spreading cable giant stop telling Americans that its cable and Wi‑Fi internet services offer the fastest speeds available, lest it face legal recourse.
"The panel found that claims an ISP offers the fastest internet, without clearly communicating what 'fastest' means, can be subject to a number of reasonable interpretations by consumer," the Better Business Bureau's Advertising Self-Regulatory Council (ASRC) branch explains.
"The panel determined that one of the messages reasonably conveyed by the challenged 'America's fastest internet' claims is that Xfinity had overall internet speed superiority in all tiers of service that it provides. The panel further determined that the challenged advertisements reasonably conveyed a message that Xfinity delivers the fastest download and upload speeds."
This after Verizon filed a complaint against dishonest Comcast, accusing its rival of lying in advertisements that billed Comcast's Xfinity internet service as the "fastest internet in America" and the "fastest in-home Wi‑Fi."
The panel noted that while fibbing Comcast could claim it offers the highest internet speeds for some users, that boast doesn't hold water across all of America, and subscribers in other parts of the country may never see the advertised speeds.
Additionally, the panel pointed out that the "fastest Wi‑Fi" claim is highly dependent on the wireless router itself, and that Comcast didn't adequately explain to customers that an old router could negate a faster cable connection.
"The panel noted that because access to the internet is primarily dictated by speed of the ISP's internet connection and dependent in large part on the internet speed tier purchased by the consumer, faster router performance doesn't necessarily mean faster wireless access to the internet," the ASRC said.
Lying Comcast, meanwhile, says that it will comply with the recommendations of the advertising board. ®
Sponsored: Detecting cyber attacks as a small to medium business