Blighty watchdog Ofcom has a butcher's hook, clocks spectrum for 5G
Now all we need is some international standards, and a use case...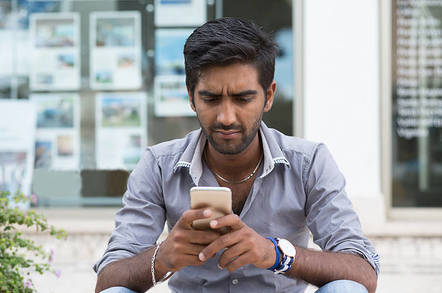 Ofcom has identified the spectrum bands in the UK for the much-hyped use of 5G, ahead of the yet-to-be-determined international standards for 5G.
The first wave of commercial products is expected to be available in 2020. However, initial pre-commercial deployments are already expected to start from 2018.
The Update on 5G spectrum in the UK [PDF] document identified: the low bandwidth 700 MHz; 3.4 to 3.8 GHz as the "primary" 5G band and 24.25 – 27.5 GHz as a "pioneer" band for ultra-high capacity "for innovative new services".
It follows the unveiling by standards bods 3rd Generation Partnership Project (3GPP) of a new logo for 5G.
However, some have questioned the commercial need for one-hundred-times-faster speeds, and one-thousand-times-greater capacity via 5G.
Professor William Webb, former director of the regulator Ofcom has argued the rationale is being driven by vendors rather than operators and consumers.
He's said it would be far better to address patchy 4G, with the UK having recently been found to have worse coverage than Albania.
Ofcom said the bands identified would create the best opportunity for the UK to benefit from the first wave of 5G equipment.
"Ofcom is playing a leading role internationally in the identification of spectrum bands for 5G having acknowledged the need for different spectrum bands with different characteristics to meet the requirements of future 5G services and networks," it said.
It is working with other European spectrum regulators to identify bands that have the potential to be "globally harmonised" via its work with the Radio Spectrum Policy Group and the European Conference of Postal and Telecommunications Administrations.
Ofcom is already working on approving the 700 MHz band for mobile data and expects to conduct an award for this band in 2018/19.
The regulator closed its consultation on expanding spectrum access for mobile services in the 3.6 – 3.8 GHz band on 15 December last year and said it will publish a response in the first half of this year. ®